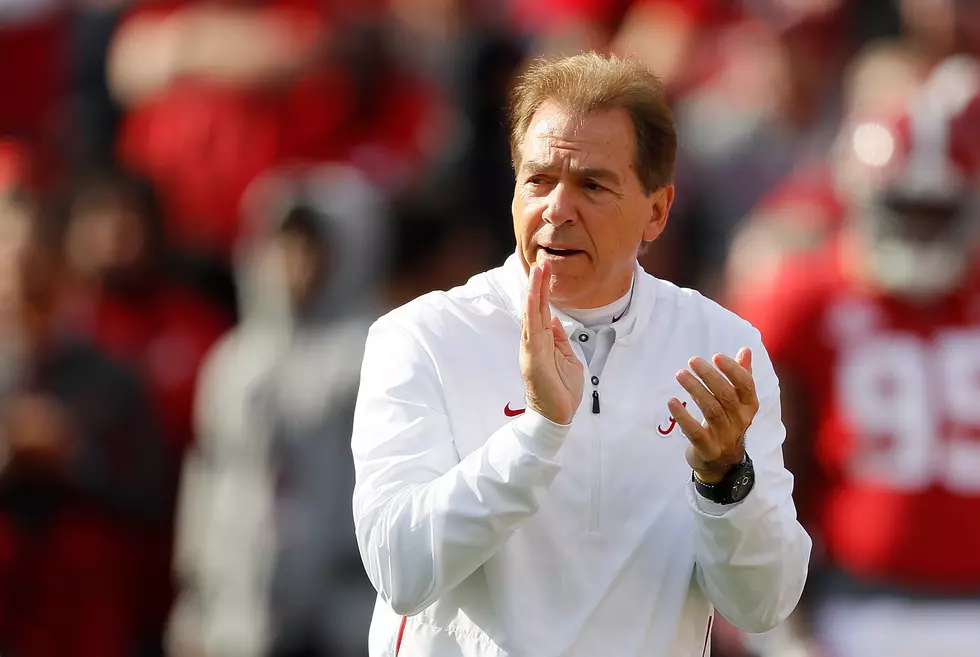 Bill Bender of Sporting News Talks CFB Coaching Rankings, Dantonio
Getty Images
The two top coaches in all of college football are easy to rank based on who you prefer between Nick Saban and Dabo Swinney, but where does the rest of the coaches fall in the best among 130 coaches?
Bill Bender of the Sporting News joined The Game with Ryan Fowler to discuss his article ranking all 130 coaches in college football, how far is the gap between Nick Saban and Dabo Swinney, how far is Jimbo Fisher from Dabo Swinney and Kirby Smart, Oklahoma's Lincoln Riley over Washington's Chris Peterson who's the coach that doesn't get enough attention that could be a top coach, Mark Dantonio success at Michigan State, can Gus Malzahn get to double digits wins and coach Ed Oregeron at LSU.
For more of Bill Bender's analysis on Alabama and college football, make sure you listen to the interview below the article. For the latest news, breakdown and analysis surrounding Alabama football, don't miss The Game with Ryan Fowler weekday afternoons from 2-6 p.m. for everything Alabama Crimson Tide football.
More From The Game 730 WVFN-AM