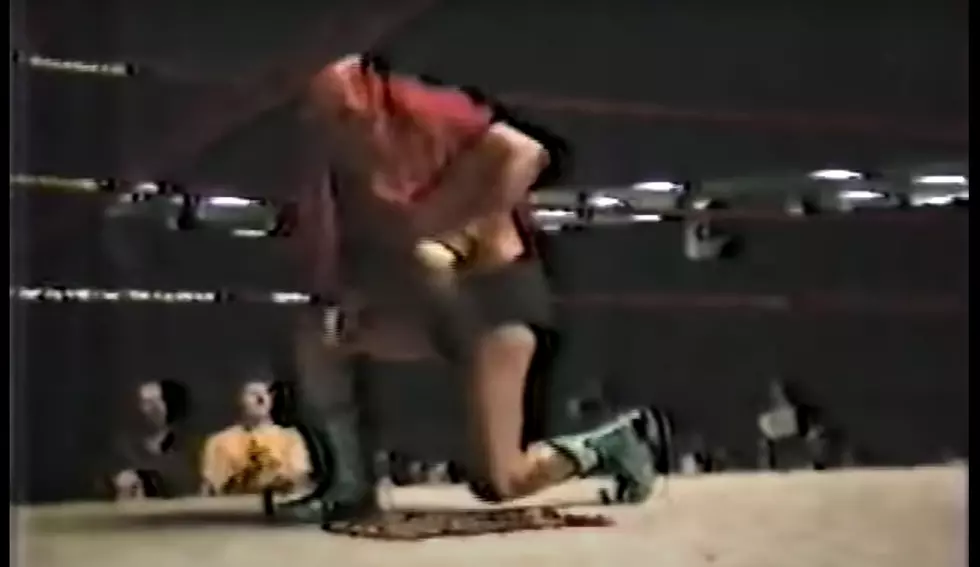 There Will Only Be One Sheik
Testosterone Overload via YouTube
If you followed professional wrestling back to the '60s, '70s and '80s, you definitely remember The Original Sheik. His real name was Ed Farhat. He is part of the large Farhat family that lives in this area.
He was born in Lansing on June 7, 1926 and died January 18, 2003 in Williamston. I got to actually become friends with The Sheik in the late '80s and early '90s. A man named Bill "White Shoes" Johnson brought him into our establishment DeMarco's Bar and Grocery to meet me because I was such a wrestling fanatic at that time in my life. It was there that The Sheik said he's bringing back Big Time Wrestling to the Lansing area and would I like to be a referee?
I jumped at that chance to be involved with professional wrestling. Unfortunately it never materialized. But, what a time I had just hanging out with one of the pioneers and intense innovators of today's pro-wrestling. The Sheik taught me how to throw fire. It was one of his gimmicks.
My dad and uncles knew him well because they had gone to Resurrection School with him. When you're talking professional wrestling and you're talking about fire and snakes, you're talking about The Original Sheik. He is a member of the Greater Lansing Area Sports Hall of Fame. His nephew Sabu is also a legendary pro-wrestler. There will never be another Original Sheik.
Ed Farhat's legacy will live in infamy in the pro-wrestling ranks. I miss the guy!
Enter your number to get our free mobile app
UP NEXT: 10 Things You Should Never Say To a Michigander
More From The Game 730 WVFN-AM