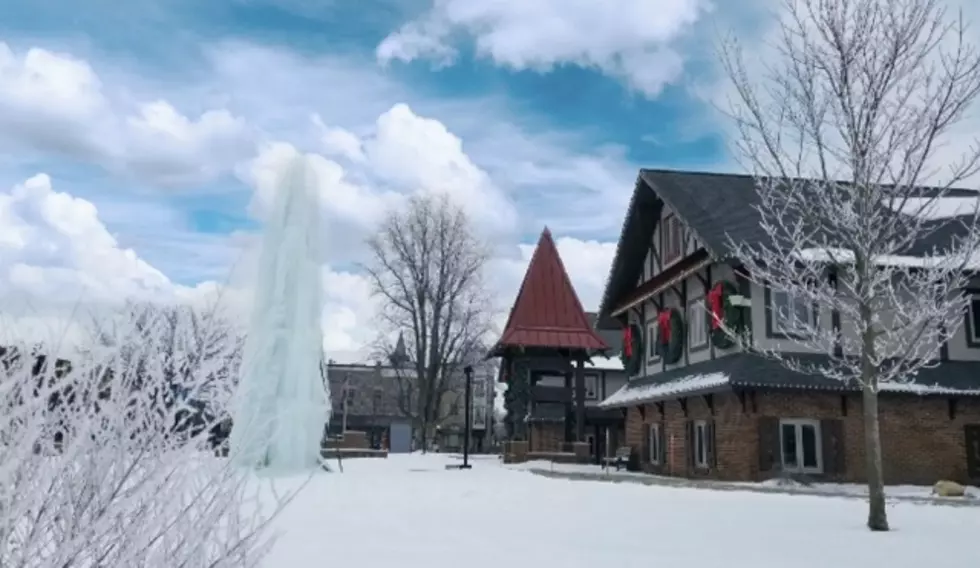 The World's Largest Ice Tree is in Michigan
Gaylord Michigan Tourism Bureau via Facebook
Gaylord is known for world class golf. It's celebrated ski runs and snowmobile trails are great reasons to visit in the Winter. Here's another: the ice tree.
Every Winter, a scaffolding is built in front of the Otsego County Building in Gaylord and a small trickle of water is started. When the weather turns colder, the water flow is increased and as it freezes, the ice tree grows larger and larger. So big, in fact, that it has become known as the World's Largest Ice Tree.
It's not an official world record- the category of "largest ice tree' doesn't exist, but the Gaylord ice tree is a tradition that goes back more than fifty years. Petoskey News has a 1965 photo of two women in front of a giant frozen tree holding a sign proclaiming the record. The ice tree was even more massive in the Winter of 2013-14 when it threatened the county building and its shape had to be diverted. So, while it may not be Guinness official, it's Michigan official. If you head up North to go skiing, snowboarding, or snowmobiling, make sure to see the Gaylord ice tree.
Official Guinness World Records Held by Michigan:
Yet somehow, Mackinac Island does not own the World Record for largest piece of fudge.
Enter your number to get our free mobile app
SEE MORE: 6 Items To Keep You Warm This Winter
More From The Game 730 WVFN-AM