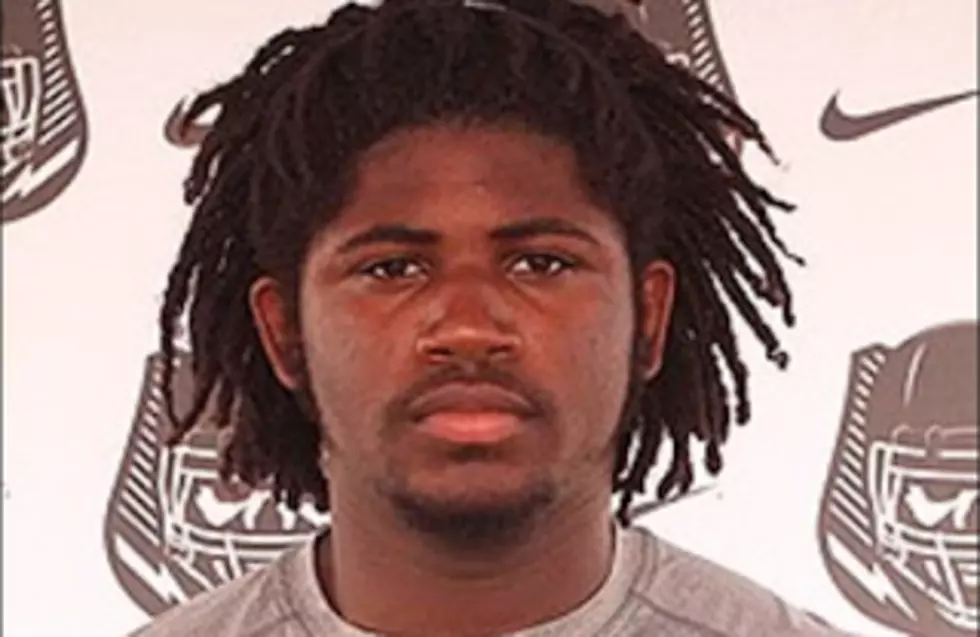 Prior Robertson Incidents Revealed
Auston Robertson (Photo courtesy Meridian Township police)
Judge Clinton Canady III ruled Wednesday that two alleged rapes will be allowed as admissible evidence in an upcoming trial against former Michigan State football player Auston Robertson.
Robertson faces rape charges stemming from a April 2017 incident. Shortly after news of Robertson's arrest, head coach Mark Dantonio cut Robertson from the team.
Prior to Robertson's arrival on campus for his freshman year, he had to undergo a diversionary program to avoid charges resulting from another groping incident while Robertson was in high school.
Robertson spent the 2016 season on the MSU Football team as a freshman before being cut.
At the time of his recruitment, Dantonio acknowledged that his program knew of the incident in which Robertson underwent the diversionary program.
In an April 2017 statement after Robertson's East Lansing arrest, Dantonio referred to an intense vetting process before bringing him on campus.
Prior to Wednesday's court sessions, Robertson's three other issues before joining the team had not been publicly discussed.
Mencarini's reporting writes that school spokesperson Emily Guerrant denied that the school had any prior knowledge of the other transgressions.
More From The Game 730 WVFN-AM