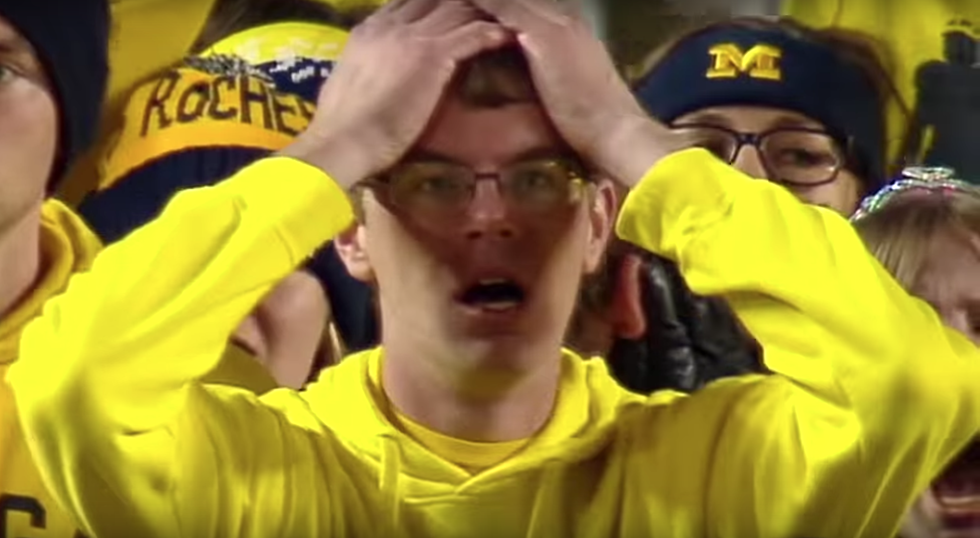 Four Years Ago Today…THE BALL IS FREE!
Courtesy of ESPN College Football via Youtube
Four years ago today (on October 17th, 2015), one of the greatest/most unexpected/incredible (insert any other superlative here, or if you're a Michigan fan, any negative comment) plays in the history of college football occurred at the end of the Michigan State @ Michigan game in Ann Arbor's Michigan Stadium.
As you can see in the video above, O'Neill dropped the snap and then chaos/hilarity/elation/sickness ensued (depending on your perspective). MSU reserve defensive back Jalen Watts-Jackson recovered the ball and returned it for the winning touchdown as time ran out and gave the Spartans a 27-23 victory over the Wolverines.  That victory propelled Michigan State to a 12-2 record, a Big Ten championship, and a berth in the 2015 College Football Playoff (where they lost to Alabama in the Cotton Bowl in the semifinals). Michigan ended up with a fine 10-3 record and a blowout victory over Florida in the Florida Citrus Bowl.
FYI: ABC/ESPN's Sean McDonough and Chris Spielman had the call on that memorable day/night in the Big House.
Here is a longer video from ESPN of the "miracle win":
More From The Game 730 WVFN-AM