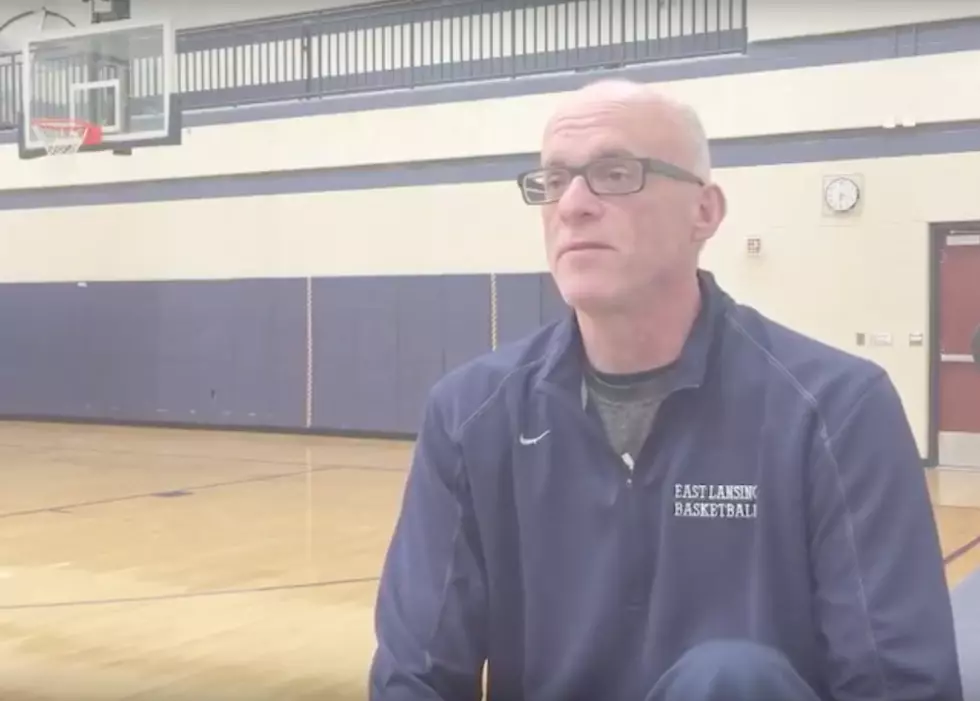 East Lansing High School Boys Basketball Coach Steve Finamore Resigns
Screenshot courtesy Jon Simon, YouTube
UPDATE: East Lansing has named freshman boys coach Kevin Mayes interim varsity coach for the rest of the season.
---
As Alex Sims of WLNS-TV 6 first reported and confirmed on Monday morning by WVFN's Brock Palmbos, eighth-year East Lansing boys basketball head coach Steve Finamore has resigned his post, effective immediately.
The eighth-year coach led the Trojans to two straight outright CAAC Blue championships (2015-16 and 2016-17), plus consecutive Class A district titles in 2016 & 2017.  He also guided his Trojans to a 46 game regular season winning streak stretching into portions of the last three seasons.
The Trojans finished second behind Okemos in the CAAC Blue race this season with an 11-3 league record and are currently 15-3 on the season with two games left in the regular season before the MHSAA state tournament starts next Monday.
More From The Game 730 WVFN-AM