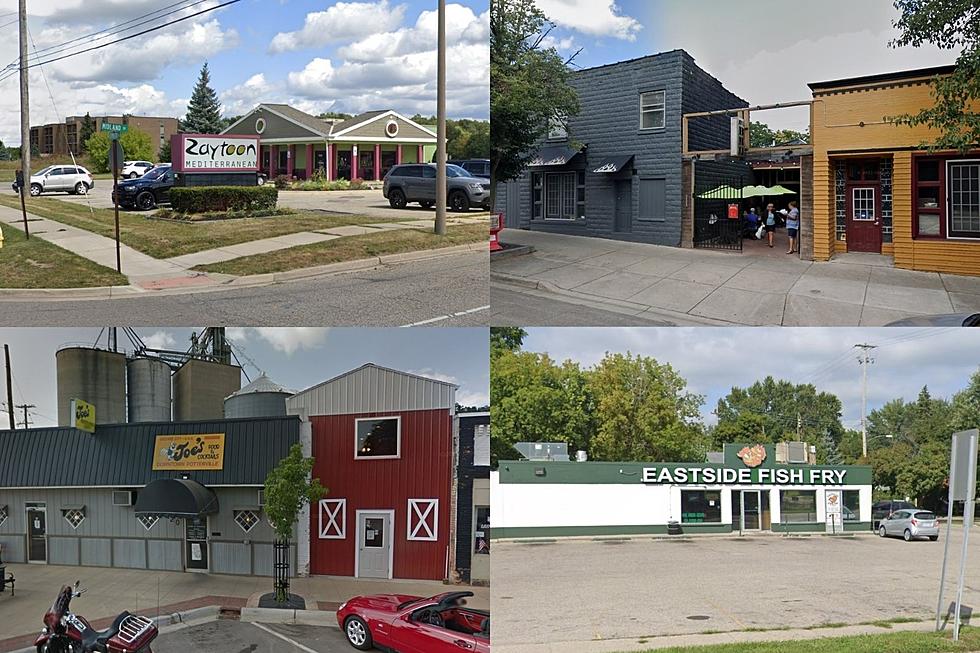 Diners, Drive-Ins, and Dives Visited Two More Lansing Restaurants When They Were Here
Photo courtesy Google Maps Streetview
Should we talk to Food Network and Guy Fieri about changing Lansing's nickname to Flavortown? It's something worth thinking about considering how much Diners, Drive-Ins and Dives has been filming within the Lansing area recently.
Triple D Nation Pulls Through Lansing for a Second Helping
Diners, Drive-Ins and Dives made its way through Lansing this October to do some shooting for Triple D Nation, making stops at four Lansing area restaurants along the way. All of which have previously been featured on Guy Fieri's show on the Food Network.
We learned about Triple D's stop at Meat BBQ in Old Town Lansing. No word on what kinds of dishes might be featured in the upcoming episode.
We also learned that Diners, Drive-Ins and Dives made its way to Joe's Gizzard City in Potterville. Owner Joe Bristol told us that he prepared two dishes for filming: The Triple D Breakfast Sandwich and the Pork Rind Nacho Supreme, both pictured below.
Now, thanks to the Lansing State Journal, we know what other restaurants Triple D went to while here: Eastside Fish Fry & Grill and Zaytoon Mediterranean Restaurant.
We're so excited to see what kinds of dishes will be featured in the future episode. Or even episodes!
Hopefully, Diners, Drive-Ins and Dives will come back to Lansing to revisit Capital City BBQ. The LSJ said that, similar to other restaurants, Owner Lihn Lee is "struggling to hire enough staff, is coping with supply shortages". Unfortunately, Lee also "recently lost a loved one."
Let's do our part to help our community! If you have the means and ability, try eating in or dining out at a locally owned restaurant instead of a national chain.
Guy Fieri still has a lot of ground to cover when it comes to the Lansing restaurant scene. Here's hoping that he checks out some new places the next time he's here, as well. Whenever the episodes of those restaurants air, they always see a boost in traffic. We've got some suggestions on where else he can stop while in town.
Lansing Restaurants That Should Be Featured on Diners, Drive-Ins and Dives
The Lansing restaurants listed below are gems of the city. If you haven't been to all of them yet, add them to your list. We think Guy Fieri should add them to his list as well so he can feature them the next time he comes back to Lansing for Diners, Drive-Ins and Dives.
The 15 Best-Reviewed Restaurants in Lansing
From serving the yummiest food to providing top-notch customer service, these 15 Lansing restaurants are the best around. See below to find out which restaurants made the list.
More From The Game 730 WVFN-AM