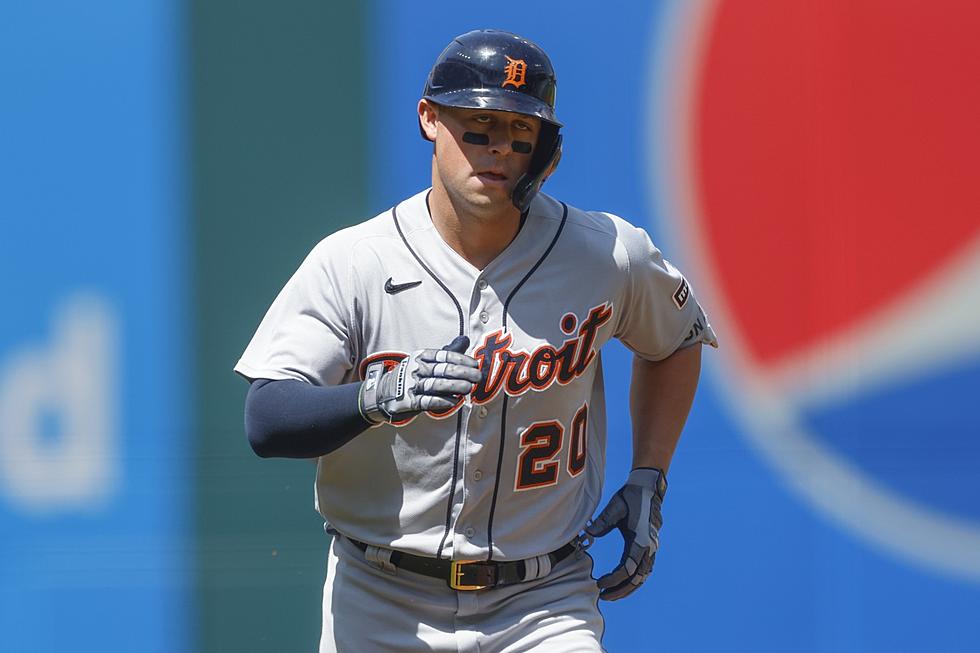 The Tigers Are Still Breathing, And There Is Hope
Getty Images
Last week, I wrote that it was now or never for the Detroit Tigers in 2023.
And while I wasn't completely wrong about that.  I wasn't completely right, either.
I said the Tigers needed to win 5 out of 6 to stay in the American League Central race.  If they did, they would be no worse than six games out of first place.
Well, the Tigers split with the division-leading Minnesota Twins, but took three out of four from the second-place Cleveland Guardians.  But the Tigers could have, maybe should have won all of those games.
That puts them at 57-67 overall and 7 1/2 games behind the Twins, but only 1 1/2 games behind Cleveland for second place.  They're not done yet, amazingly.
And some of the bats are heating up.  Kerry Carpenter is hitting .281 and could hit 25 home runs this season.  Spencer Torkelson (pictured above) is showing he belongs in the majors and has an outside chance to hit 30 dingers this season.  And Riley Greene is turning into a positional cornerstone for this franchise in center field.  He's hitting .303 despite missing more than a month due to injury this season.
Jake Rogers is now a Major League catcher.  And other guys like Matt Vierling and Zach McKinstry have also contributed.  If only Akil Baddoo could just put it all together for one season...
Eduardo Rodriguez is pitching really well.  And if you're not going to trade him (like Scott Harris should've done at the trade deadline), then you must re-sign him.  E-Rod is going to opt out of his deal after the season, and he will cost the Tigers more to re-sign him.  The Tigers need to do it.
Why???  You don't know if Casey Mize or Spencer Turnbull will be effective once they return from their injuries.  And you don't know if Matt Manning, Tarik Skubal, and/or Alex Faedo are long-term answers.  You need to have someone solid at the top of the rotation.  E-Rod is that guy.
The bullpen has been hot and cold this season.  Getting them to be consistent is key to the future.
But they'll clean out the contracts of of the recently released Jonathan Schoop, Chasen Shreve, and Eric Haase.  Austin Meadows probably won't be back, either.  And of course, Miguel Cabrera's $32 million a year deal expires after the season.  Javier Baez's $98 million over the next four years is the only bad contract on the books, assuming Baez opts in, as expected.
There is hope for this franchise.  Manager A.J. Hinch has done a good job MacGuyvering a lineup that is hitting only .235 as a team.
But his blatant misuse of the pitching staff is maddening.  It's why they aren't in first place right now.  He doesn't seem to know how to run a Major League pitching staff.    His constant babying of the pitchers is actually causing all the injuries they had this season.  And that is a fireable offense.  Hinch should've been fired last year.  And so should the pitching analytics nerds in the front office.  They don't know what the hell they're doing.
38 games left, folks.  The Chicago Cubs, Houston Astros, and New York Yankees are next up at Comerica Park.
Javy Baez Is The Singular Worst Player In MLB
The Tigers' $23.3 million-per-year shortstop ranks dead last or among the very worst in all four of MLB's main batting statistics.