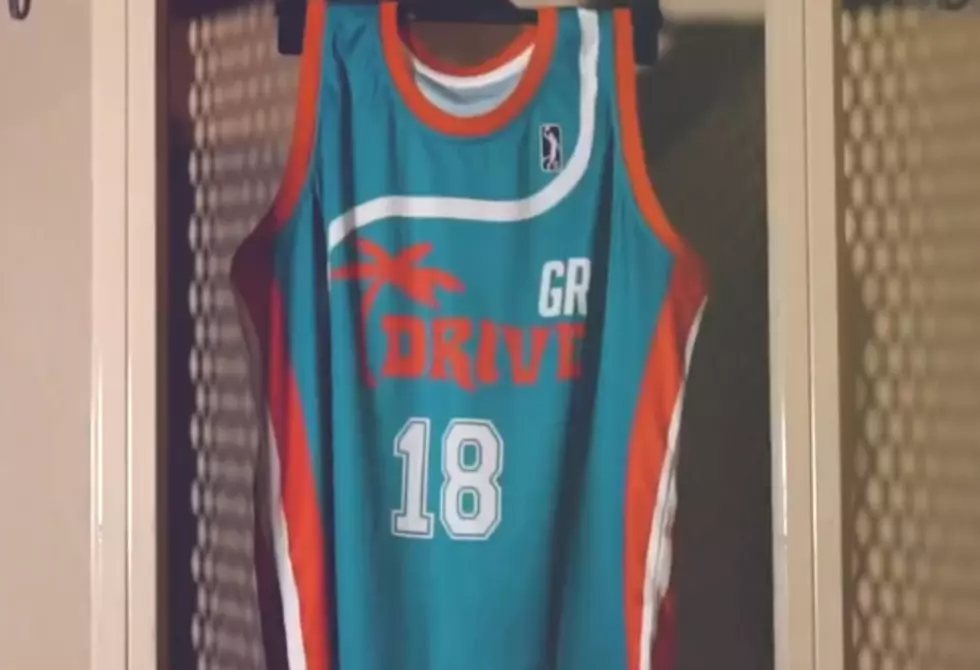 The Grand Rapids Drive Are Hosting 'Flint Tropics Night'
GrandRapdsDrive Twitter
The Grand Rapids Drive are hosting Flint Tropics Night on Friday and their jerseys would even make Jackie Moon's mom proud.
The Drive are the Detroit Pistons G-League affiliate, and they have a history of doing great promotions for the fans. I don't think anything can stand up to the power of Jackie Moon though.
Outside of the dope Tropics jerseys, it doesn't look like the Drive have much more planned for the night.
I'm surprised that Ben Wallace won't be wrestling a bear, but I guess there's still time to work out the details.
There is a chance that the Drive will be doing some sort of fundraising for Flint during the game to help deal with the long term effects of the Flint Water Crisis. You can get tickets and more information about the game here.
I love the fact that pretty much every minor league team in Michigan catches on to the Flint Tropics wave at some point or another. The Drive are the latest to bust out the teal and orange to sell more tickets.
More From The Game 730 WVFN-AM