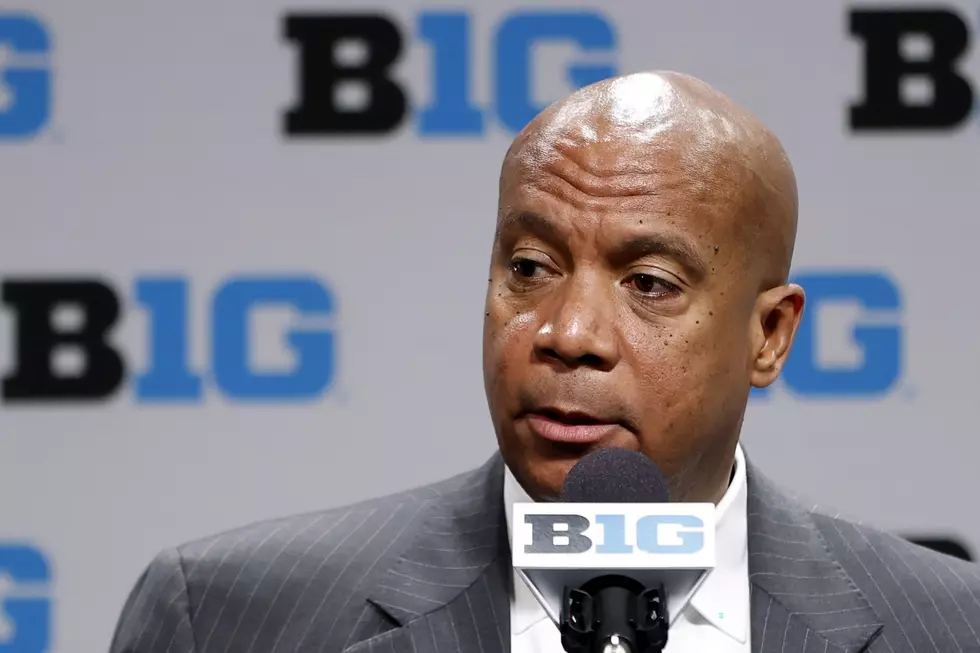 Report: B1G Commissioner Warren Headed To NFL's Bears
Getty Images
The NFL Network's Ian Rapoport is reporting on Thursday that Big Ten commissioner Kevin Warren (pictured) is leaving his post and will become the new President and Chief Executive Officer of the National Football League's Chicago Bears.
Rapoport's tweet:
Warren has been the Big Ten commissioner since January of 2020.  He was named as previous commissioner Jim Delaney's replacement in June of 2019.  Warren has worked previously with the St. Louis (now Los Angeles) Rams and the Minnesota Vikings of the NFL.
ESPN is reporting that the 14 Big Ten Conference presidents/chancellors will meet on Thursday.  Presumably to discuss an interim commissioner and a long-term replacement for Warren.
During Warren's time at the Big Ten.  He oversaw the new media rights deal that the league made with various media outlets.  And he also oversaw the addition of the University of Southern California (USC) and the University of California-Los Angeles (UCLA) to the Big Ten.  Those schools will join the Big Ten in 2024.
The Big Ten has had only three commissioners in the last half-century, and has had only six commissioners in its history.  Wayne Duke served in the post from 1971-1989.  After Duke's retirement, he was replaced by Jim Delaney.  Delaney served from 1989-2020 before he retired.  And then Warren took over for him.
Lions Players Most Likely To Be Cut This Offseason
More From The Game 730 WVFN-AM