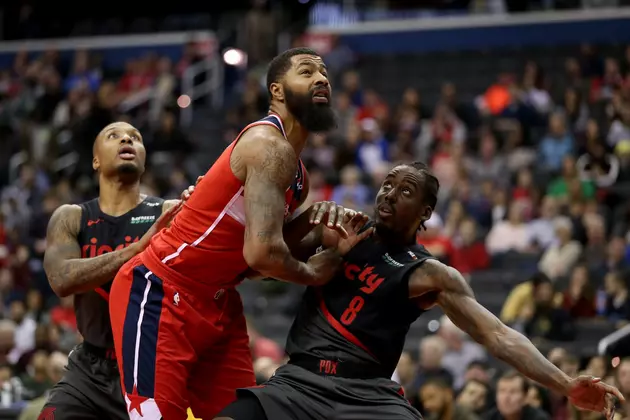 Pistons Add Markieff Morris To Roster
Getty Images
Two years after trading away former player Marcus Morris, the Detroit Pistons have agreed to a two-year contract with his twin brother, Markieff (pictured) on Wednesday afternoon.
Markieff split his time last season with the Washington Wizards and the Oklahoma City Thunder, averaging 9 1/2 points and 4 1/2 rebounds a game.
Morris will likely serve as a backup power forward and backup center for the Pistons next season.  The deal will not be official until Saturday, when the NBA's moratorium on deals ends.
Both Morris twins played their college basketball at Kansas.  They both left the school to declare for the NBA Draft in 2011.
More From The Game 730 WVFN-AM