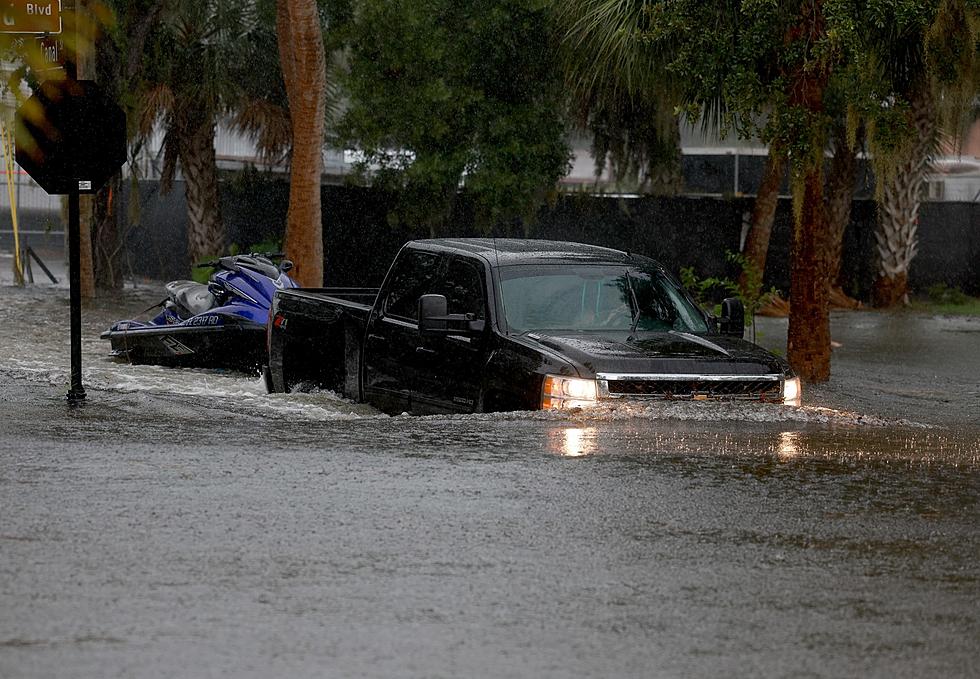 Nope, I Couldn't Live In Florida
Getty Images
I know there are a lot of people reading this that spend their winters in the Sunshine State of Florida just to get away from the snow and ice of the rough Michigan winter.
My Dad and stepmom winter down there, as well as an aunt and uncle.  But you couldn't get me to live down there for $10 million (or more).
Look, Florida is a wonderful place to visit.  There is so much to see with all the beautiful beaches and water.  And all the tourist attractions speak for themselves (Disney World, Busch Gardens, just to name a few).
But with all the crazy weather that you see this time of year with Hurricane Idalia ripping through central and northern Florida.  You couldn't get me to move down there.  It was bad enough here last week when I drove through that horrible thunderstorm heading home from Mason after the Holt at Mason football game.  I just couldn't deal with the hurricanes and flooding, let alone dealing with the aftermath of the wreckage of the storm.  And let's not forget dealing with the insurance companies who don't want to help pay for all the damage done.
If I retired to Florida and lived in a beautiful home or condominium, and then watched a hurricane destroy everything I worked and lived for.  I just couldn't handle that, physically and emotionally.  It would crush me.  And I would move back to Michigan.
I'm content here in Michigan.  You do get your share of thunderstorms, but tornadoes are rare and hurricanes aren't really possible.  And as much as people complain about the winters here (myself included), I'll take that over the wild weather that happens in Florida every year.  Heading up north or going to Lake Michigan in the summer beats the Sunshine State every time for me.
Am I crazy?  Or do you agree with me?  Let us know!
Javy Baez's Batting Stats And Where They Rank Among All MLB Batters