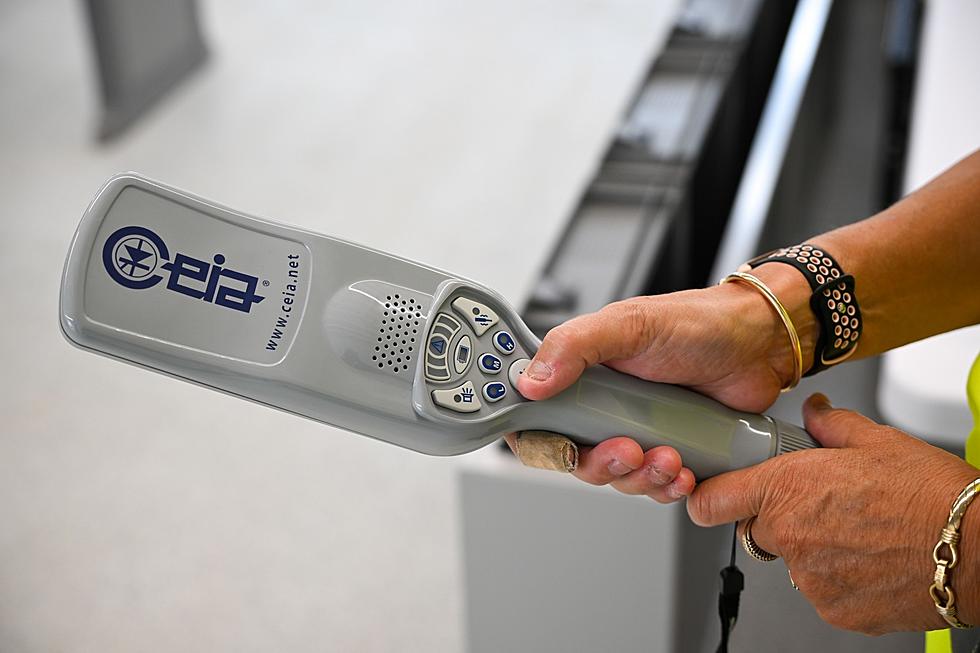 MSU To Have Metal Detectors At Spartan Stadium
Getty Images
Michigan State University announced on Wednesday that metal detectors will be installed at and around Spartan Stadium in time for this coming Saturday's game against Richmond.
MSU has had metal detectors for years at the Jack Breslin Student Events Center.  And the school also announced that they will also be added to Munn Ice Arena, the MSU Tennis Center, and at the Wharton Center.
Fans who are attending Saturday's football are strongly encouraged to get to the stadium early so they can get through the detectors/security and get into the stadium before kickoff.
MSU VP and Chief Safety Officer Marlon Lynch had this to say about Wednesday's announcement:
"We are committed to continuing to enhance our safety and security portfolio at Michigan State University, this new addition to Spartan Stadium will continue to make sure the venue remains safe for all to enjoy."
This announcement comes one week before alcohol is set to sold inside Spartan Stadium.  That is expected to happen before the home game against Washington on September 16th.
Michigan State Opens 2023 Season With 31-7 Win Over Central Michigan