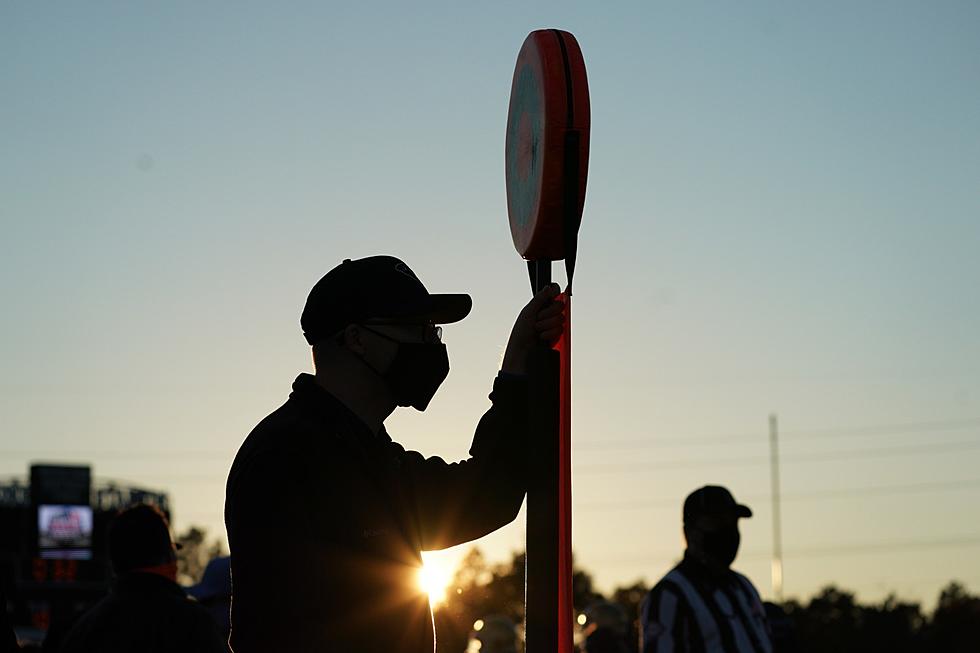 Mid-Michigan Top 10 H.S. Football Teams (After Week 2)
Getty Images
We are now two weeks into the high school football season in the state of Michigan.  And one thing is very clear so far...
Mason is the best team in the area.
Things can change, of course, due to injuries and upsets always happen.  But after two weeks of the season.  Gary Houghton's Bulldogs are the premier team in the Lansing-area.  Their 42-23 road victory over perennial power DeWitt last Thursday puts them in the top spot.
Running back A.J. Martel was excellent (especially in the 2nd half) and the Mason defense forced four turnovers, including two interceptions in the end zone.
But there are other good stories so far this summer (it is still technically summer).  Lansing Sexton is off to a 2-0 start after a comeback win over Lansing Catholic.   Their QB Joe Pizzo has been excellent so far.
Other teams like Grand Ledge and Portland are off to great starts as well.  In all, eight area 11-player teams are 2-0.  And two 8-player teams (Portland St. Patrick and Vermontville Maple Valley) are 2-0 as well.
Conference play began in the CMAC and the CAAC White last week.  League play will begin this Friday in the CAAC Blue and CAAC Red.
And we'll have the Grand Ledge at Holt game this Friday night on The Game 730 AM WVFN.  It's the battle for the "Jack" trophy.  Pregame coverage with Brock Palmbos begins at 6:00pm.  And then Erik "Doc" Love joins Brock from Holt HS for game coverage just before 7:00pm.
Ok, on with the first top 10 poll of the season:
Lansing-Area Top 10 H.S. Football Teams - After Week 2