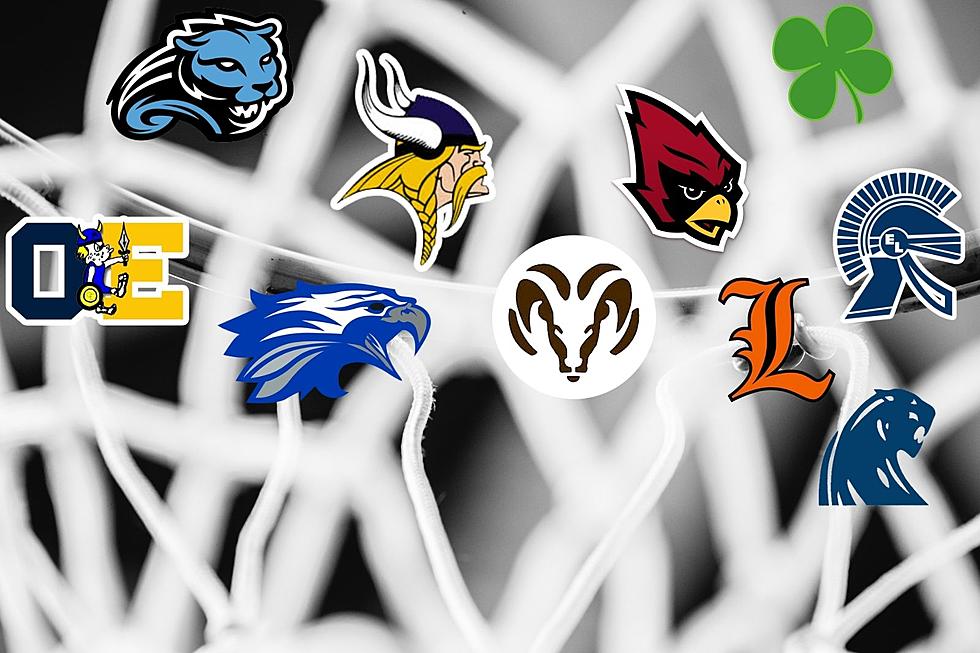 Mid-Michigan High School Girls Basketball Poll (Thru January 8th)
Canva
After a week of play in the New Year, we have some changes from the first poll of the season.
DeWitt's victory over Haslett last week and East Lansing's subsequent victory over DeWitt last week leaves us five area teams that are undefeated at this point (Lansing Catholic, Holt, Portland, Portland St. Patrick, and Ovid-Elsie).
We also have only four one-loss teams at this point of the season as well (DeWitt, Haslett, Leslie, and Fowler).
There are a handful of big games this week that you need to be aware of.  Tuesday's schedule features East Lansing at Holt for the CAAC Blue lead and Olivet is at Leslie in a battle of two of the three unbeaten teams in conference play in the GLAC.  Later on in the week, Stockbridge visits Olivet on Friday and defending Division 2 state champ Portland visits 9-0 Lansing Catholic on Friday night.
So, here's a look at the updated poll:
Mid-Michigan High School Girls Basketball Top 10—1/10/2022
Here's a look at the top 10 teams in the Lansing are in girls basketball at the holiday break.
The top ten poll in the area in boys basketball will be posted tomorrow.
Make sure you tune in on Tuesday night as 6-1 East Lansing visits 3-1 Holt in a matchup of CAAC Blue leaders in boys basketball.  Erik "Doc" Love and Brock Palmbos will have the call from Holt High School starting with the pregame at around 7:00.
As for later in the week (Thursday or Friday)?  Stay tuned.
And our high school coverage is brought to you as always by Wayne Lacy and his staff at Cherry Creek Mortgage Company in DeWitt.  Call them at 517-580-5050 and ask about any kind of home loan and/or mortgage.
Sports Figures That People Love to Hate
Sports would be boring if you loved everyone. There always has to be a villain, and we've put together a list of prominent sports figures that a lot of people can't stand.