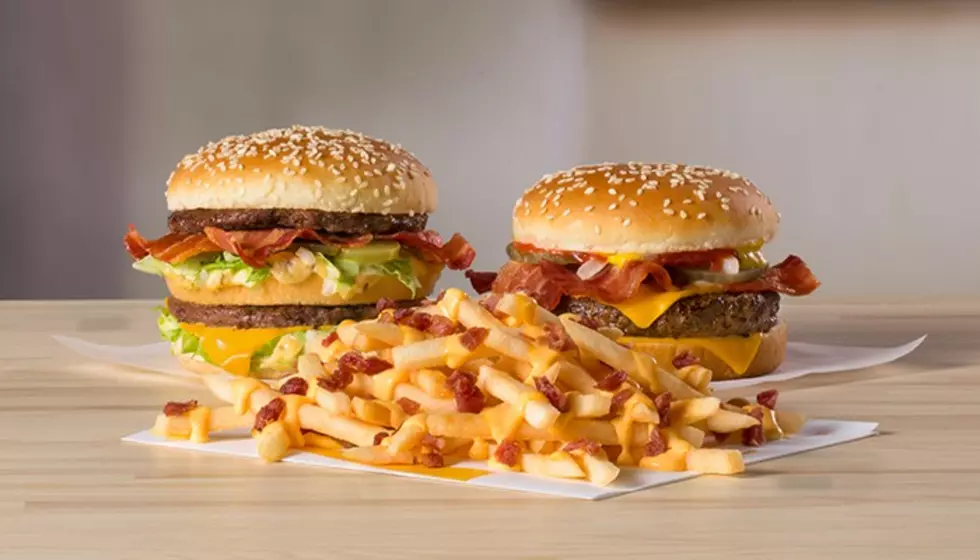 McDonald's Will Soon Let You Put Bacon on a Big Mac
McDonald's Corp.
This could be a game changer. At the end of this month, McDonald's will let you add bacon to not only the iconic Big Mac sandwich but also its Quarter Pounder and French fries.
There's no such thing as too much bacon, right?
According to a press release, McDonald's says The 'Big Mac Bacon,' 'Quarter Pounder Bacon,' and 'Cheesy Bacon Fries' will be available starting on January 30th at participating restaurants across the country.
"People love bacon, and they love our iconic Big Mac, fresh beef Quarter Pounder burgers and World Famous Fries, so we had to see what would happen if we combined all that tastiness," said Chef Michael Haracz, McDonald's Manager of Culinary Innovation. "As a bacon enthusiast myself, I'm proud to say that we've done right by bacon fans."
Mickey-Dee's introduced the Big Mac in the late 1960s and has largely shied away from tinkering with the recipe until 2016 when it introduced two new size variations of the sandwich, the Grand Mac and Mac Jr.
More From The Game 730 WVFN-AM