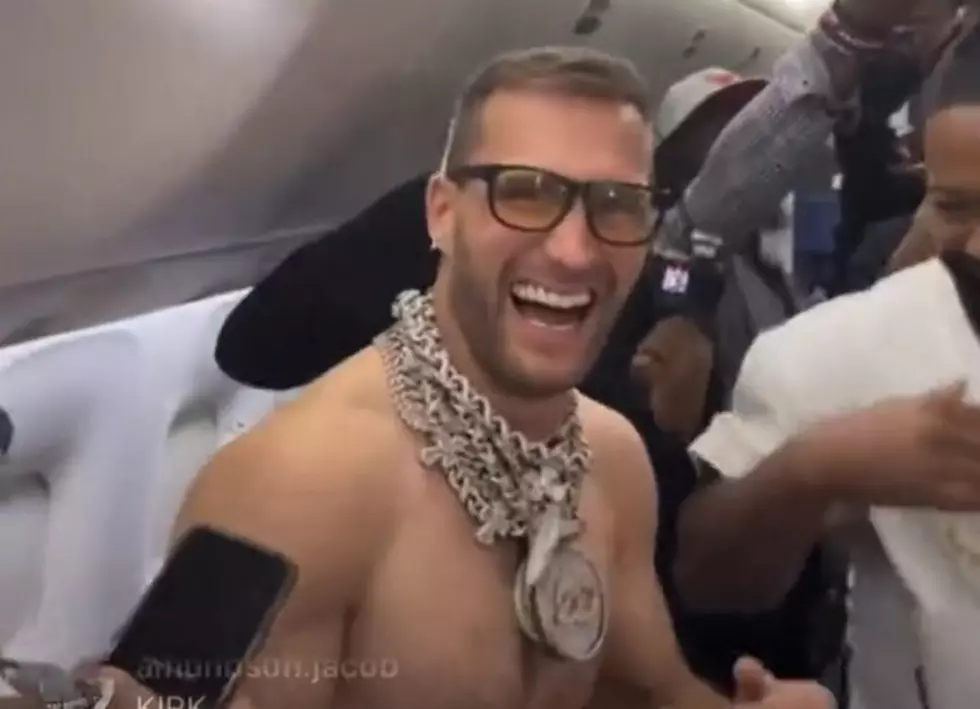 Kirk Cousins Buys West Michigan Golf Club: Will Shirts Be Optional?
ESPN via YouTube
Kirk Cousins is on a roll, his Vikings are the best team in the NFL, his shirtless photo has become an internet meme, and NOW he owns a golf course in Saugatuck.
Cousins And His Wife Have Purchased Clearbrook Golf Course In Saugatuck
NFL quarterback and MSU alum Kirk Cousins, the pride of the Holland area, is making investments in the West Michigan area where he grew up. According to Golf Digest, Cousins and his wife Julie have purchased the Clearbrook Golf Course in Saugatuck, adding that they are not changing a thing.
"Our family recently purchased the Clearbrook Golf Course from our friends and longtime owners, Jim and Candy Jeltema," Kirk and Julie wrote in a letter to the community. "They have managed the course for many years, making Clearbrook a place of connection and fun for our entire community."
The Clearbrook Golf Club has been in existence since 1926 and offers public and members play, and features one of West Michigan's Top 18 golf holes as rated by Grand Rapids Magazine, the challenging par 5 fifth hole, which is 491 yards long and crosses two creeks on its way to the green.
Kirk May Be On Top Of The World Right Now
Cousins is on a roll these days. His Minnesota Vikings are 7-1 and are running away with the NFC North heading into Sunday's showdown in Buffalo with the Bills.
Cousins also is a popular meme on the internet these days after he tossed his shirt and danced in celebration on the team plane following the Vikings win in Miami over the Dolphins.
You have to admit, for a guy who claims to be a simple man, Kirk sure is evolving before our eyes. And I'm secure enough in my masculinity to tell you, my man is pretty buff for a QB...
He even inspired ESPN's Adam Schefter to doff his shirt and dance live on national TV before the Monday Night game in New Orleans. Adam is not nearly as buff.
The only question that remains is, can we golf a round out at Clearbrook shirtless and wearing our bling? I sure hope so.
Mad Dog's Top 25 NFL Quarterbacks
On the Mad Dog Show, I was talking about who my top 25 quarterbacks are in the NFL. I put together a list for those of you who didn't catch the conversation.
More From The Game 730 WVFN-AM