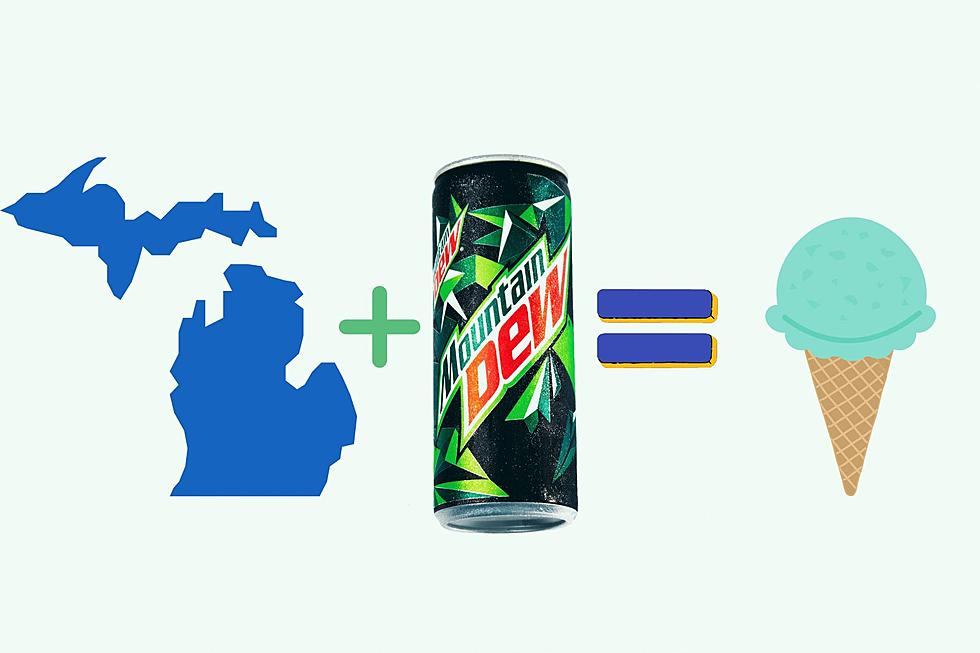 Mountain Dew and Ice Cream Come Together at This Michigan Ice Cream Shop
Canva Pro and Photo by Anil Xavier on Unsplash
Once a year for the last three years, there's one ice cream shop in Redford, Michigan that offers an exclusive flavor. And that flavor is Mountain Dew ice cream.
You read that right...Mountain Dew-flavored ice cream.
Mountain Dew Ice Cream in Michigan
Dairy Whip, located at 26215 Plymouth Road, is where you want to set your GPS to. And soon, because this yearly flavor is available for one week only, and according to MLive, THIS is that week!
Every year at this time, Dairy Whip offers Mountain Dew-flavored soft serve as the flavor of the week. And after this auspicious week, it's off the menu until next year. So if you're chomping at the bit to taste this exclusive flavor, make plans to head there this week, the flavor will only be available until Sunday, June 11th.
Soda Flavored Ice Cream
It used to be that ice cream shops stuck to the tried and true flavors like chocolate, vanilla, butter pecan, and cookies and cream. In Michigan, we're usually also blessed with Mackinac Island Fudge and Superman flavors. But I've noticed that recently, we're seeing a rise in experimentation of neat flavors.
Last summer, the Pure Michigan gods blessed us with Faygo-flavored ice cream. Well, it wasn't so much the Pure Michigan gods as it was Northville's Brown Dog Barlor & Restaurant. They took iconic flavors like Faygo Rock & Rye, Red Pop, and more and turned them into delicious summery treats. 
If you want to try some of the Faygo-flavored ice cream, you won't have to travel to Northville to find it. Just head on over to Lansing Shuffle and you'll find Browndog there. They've got food and ice cream to fill your belly.
If you can't make it down to Redford, there are plenty of places to get ice cream in the Lansing area. Check out the spots below.
30 Places For Ice Cream In Lansing Michigan
30 Places For Ice Cream In Lansing On A Hot Summer Day
More From The Game 730 WVFN-AM