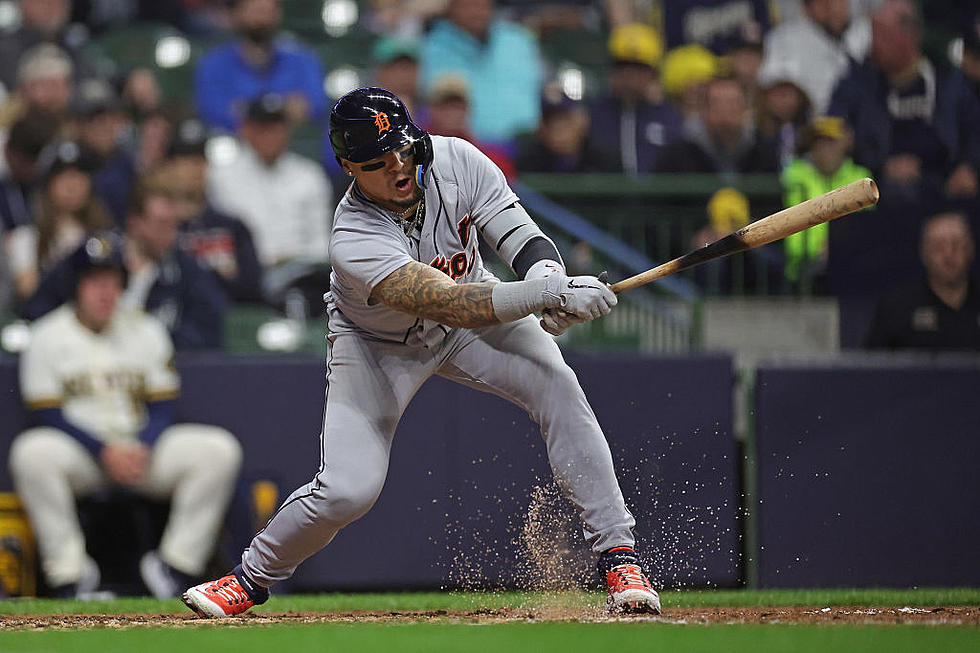 Detroit Tigers Need To Bench Javy Baez. Again.
Getty Images
About two months ago, Javy Baez brain-farted and forgot how many outs there were, getting himself embarrassingly doubled-up and costing the Tigers a chance at scoring in Toronto. AJ Hinch immediately benched him for the remainder of the game.
The move lit a fire under Baez's rear end. Over the next 22 games, he went 28 for 92 for a .304 average, with three home runs and 15 RBI. Not coincidentally, the Tigers won 15 of those 22 games, turning their season around.
But over the last 11 games, Baez has fallen back into the same kind of slump he started the season in. He's gone 6 for 47 for a .127 average with no home runs, just two extra-base hits and four RBI over that span. The Tigers are 4-7 in those games and have tumbled from just a game behind the AL Central-leading Minnesota Twins to six games below .500 and four out of first place.
There's been no stronger evidence of Baez's return to mediocrity than one at bat last night in Philadelphia.
With Detroit trailing 8-3 and two runners on with two outs in the eighth inning, Baez chased a slider that was never closer than one foot off the plate and finished about two full feet outside and in the dirt.
Baez needs another reset. There's no telling whether it would work the kind of short-lived miracle it did last time — in fact, you should bet against that happening again — but the Tigers have to do something. This guy is killing them in the lineup every night.
But even more importantly, the Tigers have to find a way to get Baez to at least pretend to buy in to their organizational emphasis on controlling the strike zone. How can Scott Harris and AJ Hinch preach that while simultaneously continuing to trot Baez out there every night to chase sliders in the dirt and somehow keep a straight face?
The answer is that they simply can't.
And there's no getting rid of Baez. Yes, he could opt out after this season. But would you walk away from a guaranteed $98 million over the next four years? He won't, either. There's even less of a chance of miserly Tigers owner Chris Ilitch buying Baez out.
And no, nobody is trading for him and taking on that albatross of a contract. This isn't a video game.
Something has to change, though. The stats don't lie — Baez is one of the all-around worst batters in all of MLB this season.
Javy Baez's Batting Stats And Where They Rank Among All MLB Batters
More From The Game 730 WVFN-AM