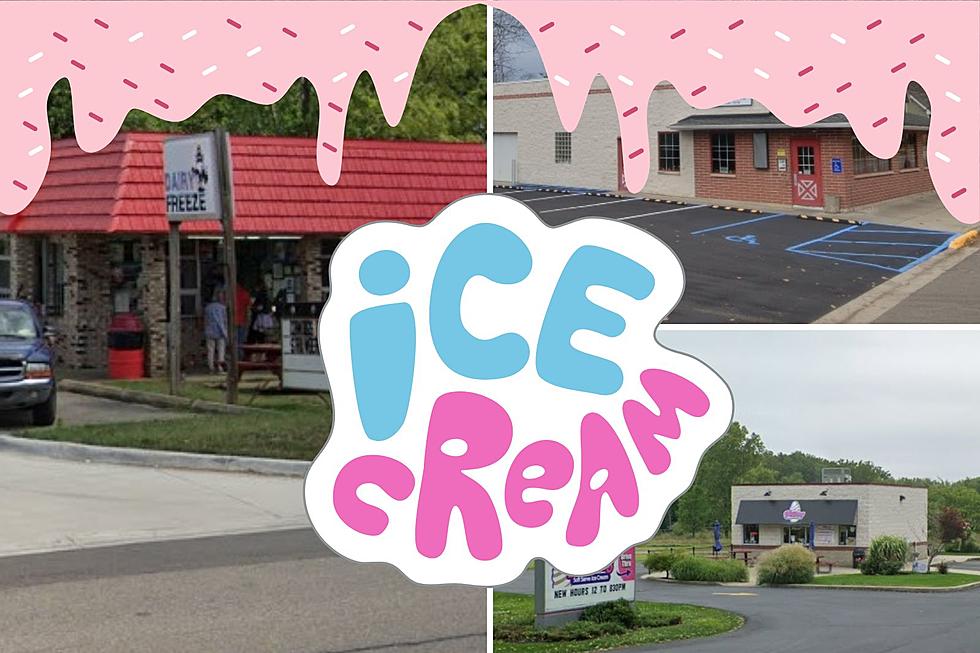 6 Must-Visit Ice Cream Stands in Southwest Michigan To Visit Before Summer Ends
Canva/Google Maps
As much as I'm trying to avoid thinking about it, I'm starting to accept the fact that the summer season is winding down in Southwest Michigan.
To be honest, the only thing that makes the changing of the seasons more tolerable is the thought of new fall flavored ice creams like pumpkin and caramel apple.
Seriously, how is September already underway?!
If you want want to treat yourself to one last taste of summer, you better do so sooner rather than later! Here are several local ice cream stands across Southwest Michigan to satisfy that sweet tooth before you-know-what comes...
6 Local Ice Cream Stands to Enjoy Across SW Michigan
With summer coming to a close, you and the family better hit these local ice cream stands before they close for the season!
---
I would like to point out something I noticed in all my research though: it seems like more and more all-season ice cream shops are opening in Michigan. You know, the kinds that have walls with insulation and serve you all sorts of monstrous milkshakes.
Maybe traditional ice cream stands are becoming a thing of the past? Just an observation, but something to keep an eye on for sure! Which is your family's favorite ice cream stand in West Michigan?
Decadent Desserts at New Extreme Milkshake Bar, Bad Habit, in Grand Haven
Grand Haven milkshake bar,
Bad Habit
, says their ultimate milkshakes are 'sinfully delicious with flavors ranging from positively decadent to tantalizingly sweet". Check out some of their impressive offerings!
Here Are At Least 5 Sunflower Fields Across West Michigan
Sunflower season signals the end of summer is nearing in The Mitten. Here are several spots to capture the perfect sunflower selfie while the season lasts!