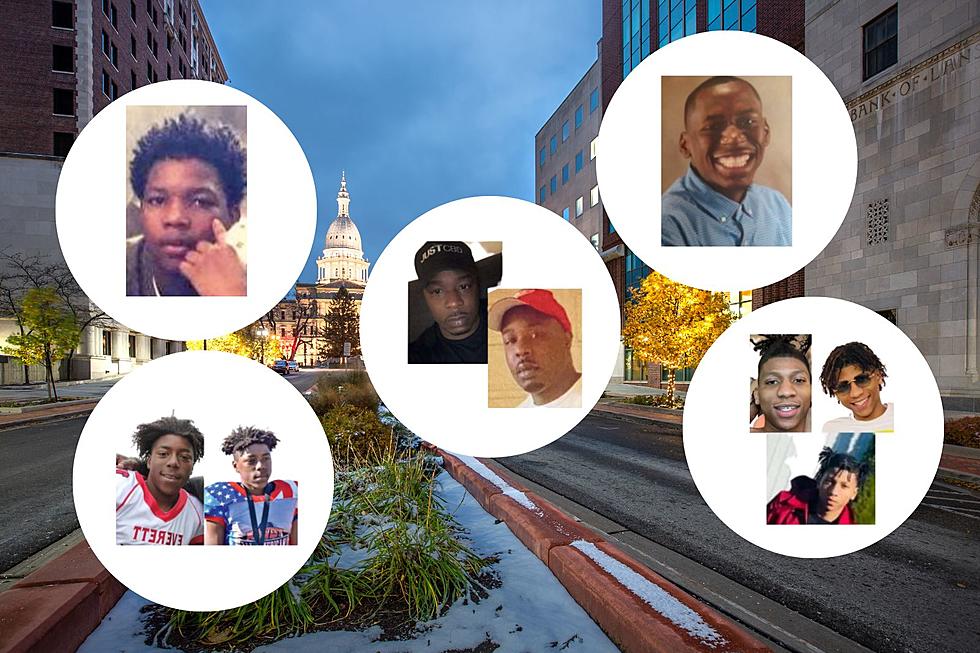 Mind-Blowing Mystery: Lansing's Cold Cases Skyrocketed in 2021
LansingMi.Gov/CanvaPro
It is something that I had stumbled upon by mistake almost, however, the year of 2021 in the capital city was not for the faint of heart. In fact, it appears we saw the most unsolved cold cases in the Lansing area since 1963 back in 2021.
The rise in unsolved cases spiked from 2020 where only three cases went unsolved. In 2021, Lansing saw six of its case files go unsolved, and they are still unsolved to this day.
Unsolved Lansing Cold Cases:
At this time, Lansing has over 70 unsolved cold cases dating back to 1963. In what appears to be the worst year on record, 2021, we take a look at those we lost, in hopes to help bring the family some closure.
Take a look at the six unsolved cold cases Lansing still currently has sitting open in our police presents, below:
Kian Miller - Age 22
Kian Miller was in a vehicle on the 4200 block of Burchfield Dr in Lansing when multiple gunshots were fired at the vehicle, fatally wounding Miller.
Timothy Minor - Age 19
Timothy Minor was killed in the same vehicle as Kian Miller from above, on the 4200 block of Burchfield Dr in Lansing. Minor as well was fatally wounded in this incident.
Marshawn Beard - Age 19
In the early hours of Monday, June 14, 2021, Marshan Beard was attending an event at the Rotary Park in Lansing when shots rang out. Beard succumbed to his injuries at the hospital.
Damon Lamar Johnson
Damon Lamar Johnson was with Marshan Beard in the early hours at the event in Rotary Park and also succumbed to his wound from the gunshots that rang out at the event.
Cashad Pops - 19 Years Old
On July 5th, Cashad Pops was an occupant of a vehicle near MLK Blvd and St. Joseph St in Lansing. Multiple vehicles in the area took shots at the vehicle, which fatally shot Pops.
Elton Johsnon, Jr. - 34 Years Old
Elton Johsnon Jr. was found in the evening hours of October 25th shot to death outside his home on Bailey St. in Lansing. Witnesses observed two subjects exit the SUV and approached the victims residence.
Lansing, Michigan Open Cold Case Files
Lansing's Long-term Missing Person Cases: Gone But Not Forgotten
The cases below are some of Lansing's long-term unsolved missing person cases. Can you help solve any of them?
More From The Game 730 WVFN-AM