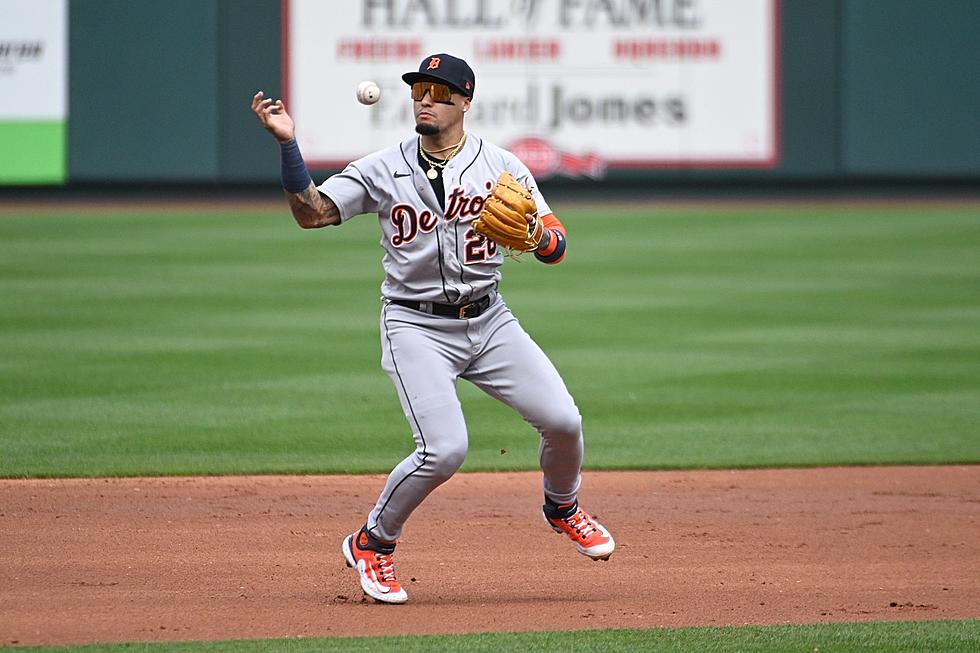 Hey!!! The Tigers Might Not Be So Bad This Year!!
Getty Images
Ever since the Detroit Tigers started the 2023 season with a 2-9 record, the team has actually started to turn things around and is threatening the .500 mark as of this writing (morning of May 8th, they are 15-18).
Is it the C-Bush Curse?  Maybe, maybe not.  But Sunday's loss to St. Louis nothwithstanding, they're actually playing some pretty good baseball as we head into the meat of the schedule.
Is it better offense?  Better defense?  Or something else?
I think it's something else that started this mini-turnaround.  And as much as I've been critical of manager A.J. Hinch (much of it deserved, IMO), I think it really starts with him.  And he deserves credit for what he did in Toronto back in April.
THE BENCHING OF JAVIER BAEZ
Hinch benched his starting shortstop (pictured above) after a pair of baserunning errors in the Tigers 3-1 victory over the Blue Jays on April 13th.
A few things happened when he did that:
First, Hinch did it the right way.  He didn't embarrass him in the dugout in front of everybody (with all the cameras rolling), he did it in the tunnel from the dugout to the clubhouse (out of the camera's view).  Do it in the dugout, and you run the risk of alienating the player (and possibly other players as well).
Secondly, it sent a message to the other guys that if you consistently make mental errors on the field, you're going to be taken out of the game.  Whether you're a start player or not.
And finally, Baez has turned it around offensively since the benching.  He was hitting .122 at the time.  As of this writing, he has jumped the average to .259.  It seems that the benching has lit a fire under Baez.
There are other reasons why the Tigers have played better.  Eduardo Rodriguez has pitched great as a starter.  And Jason Foley and Alex Lange have stabilized the back end of the bullpen.
But if you look at the turning point to the season so far, you just go back to April 13th in Toronto.  It's where manager A.J. Hinch sat down his starting shortstop for multiple mental errors.  It's clearly set the tone.
ONE MORE THING...
I (and others) have been very critical of manager A.J. Hinch during his time in Detroit.  I fundamentally disagree with his managing style.
But, part of the deal of being in the media is putting that aside and give somebody the credit they deserve WHEN it's deserved.  And Hinch deserves the credit for this mini-turnaround (from 2-9 to 15-18.  Not great, but marked improvement).
Remember, what I say about the fans and the media.  "We're not experts around here.  But we're not dumbasses, either!"
Top 10 Foods You Can Eat At A Baseball Game
More From The Game 730 WVFN-AM