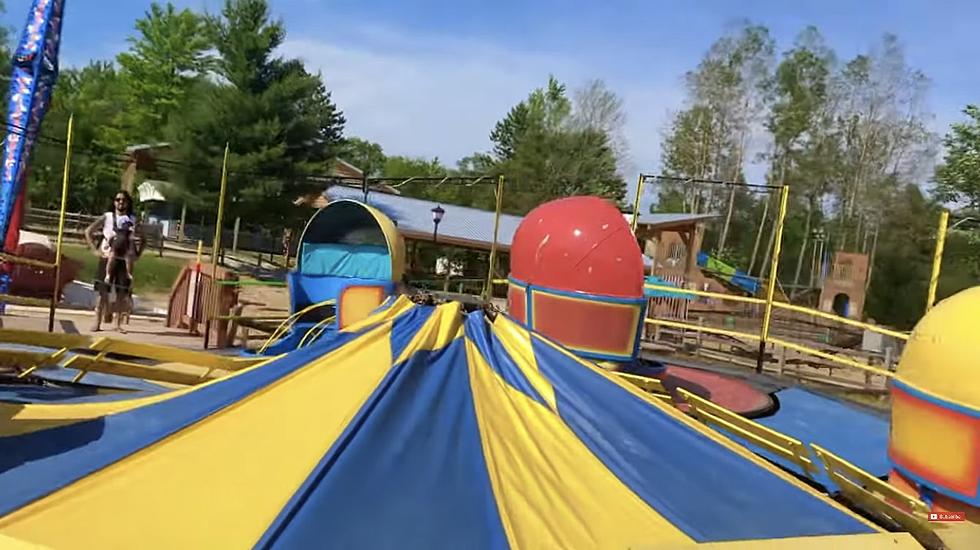 Have You Ever Been to Michigan's Second Largest Amusement Park?
Adventures with the Viveros/YouTube
I've said it once and I'll say it again, Michigan is the best place for adventure.
That's why we're always trying to find the next best vacation spot for you. Almost everyone and their second cousin knows that Michigan's Adventure is our states largest amusement park. But have you ever been to our second largest amusement park?
Cedar Valley's Wild Frontier Fun Park
Cedar Valley's Wild Frontier Fun Park is near the top of the mitten in Comins and it has eighteen different rides, golf course, a nineteen hole putt-putt course, batting cages and more.
One of the unique things about the amusement park is that there's no entry fee. It's pay as you play pricing!
Attractions at Wild Frontier Fun Park
Like I said, there are eighteen attractions at the park. One of them is the Galaxy 500, which was added in 2020! It was originally built in 1983 in Missouri. Did you know you could relocate a roller coaster, because I didn't.
The Tilt-A-Whirl used to travel from fair to fair but became a permanent piece of Wild Frontier in 2017. If you're a true thrill-seeker, take a ride on their zip-line! The amusement park also has swinging chairs, a fun slide, kiddie coaster and more. Check out these pictures and videos of fun at Wild Frontier Fun Park!
Staying at Cedar Valley's Wild Frontier Fun Park
After all of the fun and travel, you're going to need a place to crash. Lucky for you, they have cozy little cabins for you to stay in! Take advantage of their pool, hot tub and recreation room while you're there.
If you've always wanted to stay in an RV but don't own one, you can rent one! You can reserve your spot here.
Are you still a little hesitant on making the trip? Here's a more extensive video of some of the fun stuff at Cedar Valley's Wild Frontier Fun Park.
MORE: Take a Look at These Abandoned Amusement Park Rides
KEEP READING: 10 classic board games that will take you way back
More From The Game 730 WVFN-AM