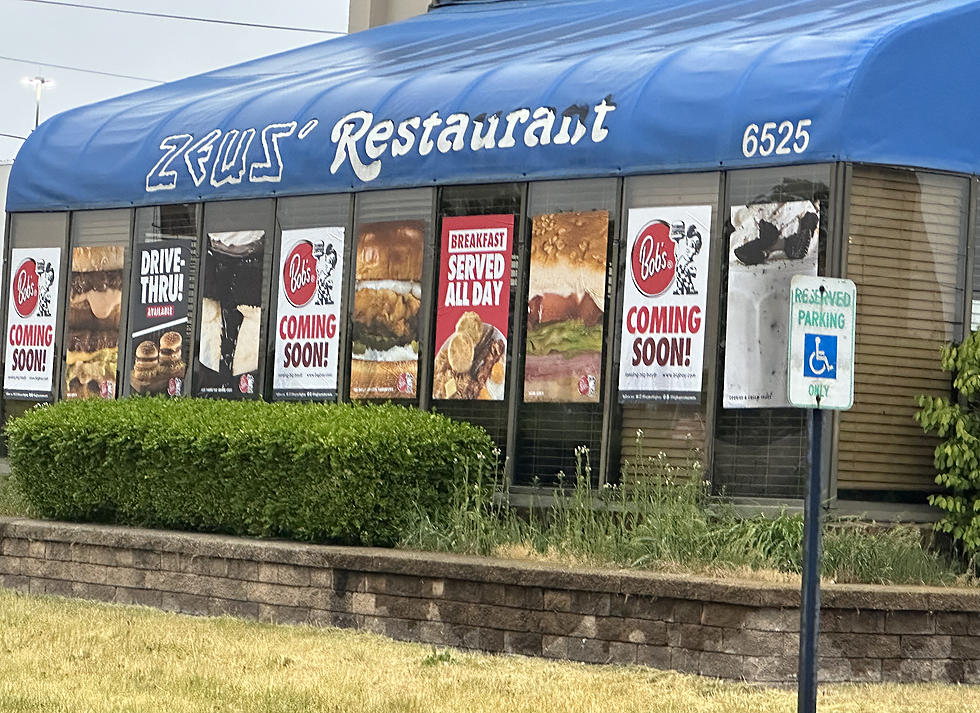 Familiar Michigan Restaurant Brand Replacing Zeus' In South Lansing
TSM Lansing Photo
Zeus' Coney Island closed in April after serving South Lansing for nearly 20 years. But it looks like the space formerly occupied there at 6525 S. Pennsylvania Ave. will soon have new life.
A quick perusal of the former Zeus' shows that Big Boy is the new tenant. Signs hanging in the windows along the west and south sides read, "COMING SOON!" and show the familiar Big Boy logo.
By our count, the South Lansing location will bring the total number of Big Boy restaurants in the United States to 62 — 51 of them are in Michigan, where Big Boy Restaurant Group is is officially headquartered (Southfield).
We can't seem to figure out why the signage at the space says Bob's instead of Big Boy, though. The chain at one point was known by its eponymous owner, Bob Wian, who started the business in Southern California. Maybe Big Boy is going to pull a Hardee's/Carl's Jr. and have its restaurants go by different brands in different locations? There doesn't appear to be any information about any of this on Big Boy's website.
David Hunt, who owns nearby Big Boy franchises in Mason and St. Johns, posted about the new South Lansing location in the popular Lansing Foodies Facebook group. He said the restaurant replacing Zeus' is a new concept Big Boy's corporate parent company is testing. It will have a smaller menu and limited service, as well as a drive-thru. Its name is Bob's in order to distinguish it from traditional Big Boy restaurants.
Signage on the space at 6525 S. Pennsylvania Ave. indicates the new Lansing location will offer some staples of Big Boy's time-honored menu, including its famous double-decker burger, all-day breakfast, and sweets.
No opening date is posted either at the site of the new location or online.
MORE TO EXPLORE: Michigan Restaurants Featured On The Food Network
More From The Game 730 WVFN-AM