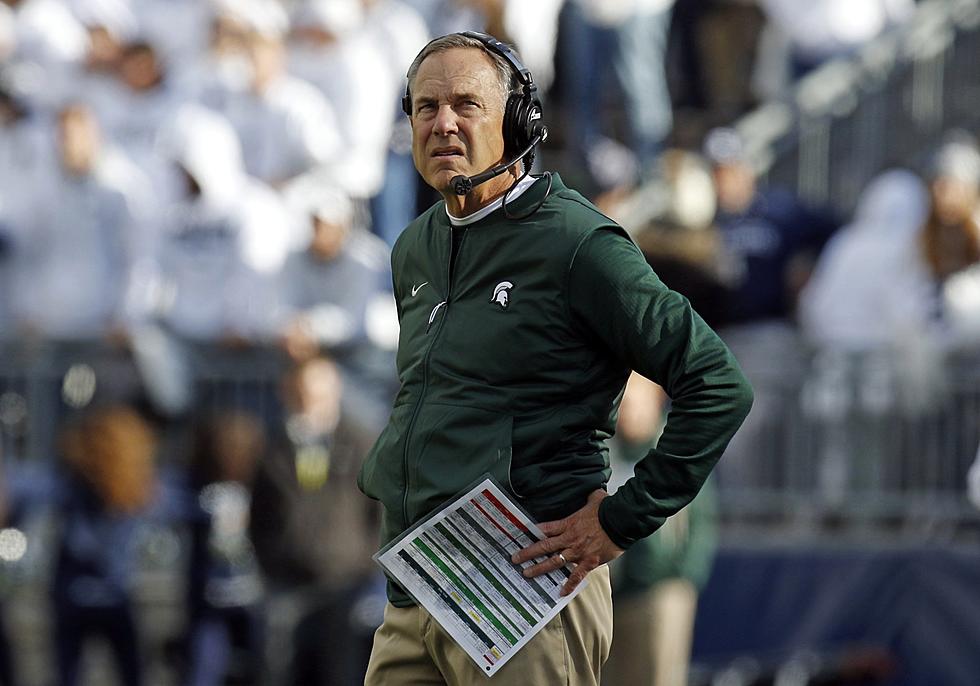 Dantonio, Rogers, and Adams On The CFB HOF Ballot
Getty Images
Former Michigan State head football coaches Mark Dantonio (pictured) and Darryl Rogers, as well as former standout offensive lineman Flozell Adams are on the ballot for the College Football Hall of Fame induction class of 2024, it was announced on Monday.
Dantonio, or "Coach D" as he was called during his time in East Lansing, came to the Spartans in 2006 after a successful stint at the University of Cincinnati as their head coach.  He led the Spartans to a share of the 2010 Big Ten championship, and then coached State to the Big Ten title in 2013 and 2015.
His Spartans went to the Rose Bowl after the 2013 season, where they beat Stanford 24-20.  And then he coached them to the College Football Playoff in 2015 (lost to Alabama).
Darryl Rogers took over for the recently deceased Denny Stolz at MSU in 1976, and coached them to a share of the Big Ten title in 1978.  After leaving MSU after the 1979 season, he headed to Arizona State where he coached the Sun Devils from 1980-84.  He then coached the NFL's Detroit Lions from 1985-88.
Flozell "The Hotel" Adams starred for the Spartans on the offensive line from 1994-1997, and he was named first-team All-American in his senior season of 1997.  He was also All-Big Ten in three of his four seasons in East Lansing.  And he played in the National Football League for thirteen seasons.  12 with the Dallas Cowboys, and one with the Pittsburgh Steelers.
The Class of 2024 for the College Football HOF will be announced early next year.  The induction ceremonies will be in December of 2024.
Vegas Sets Michigan State's Win Total For 2023 College Football Season at 4.5
Various sportsbooks have set Michigan State's 2023 win total at 4.5. The odds favor the over, but it's still an ominous sign when you consider that sportsbooks make their living on the accuracy of bets like this one.
Here's MSU's 2023 schedule. How many wins do you see?
More From The Game 730 WVFN-AM