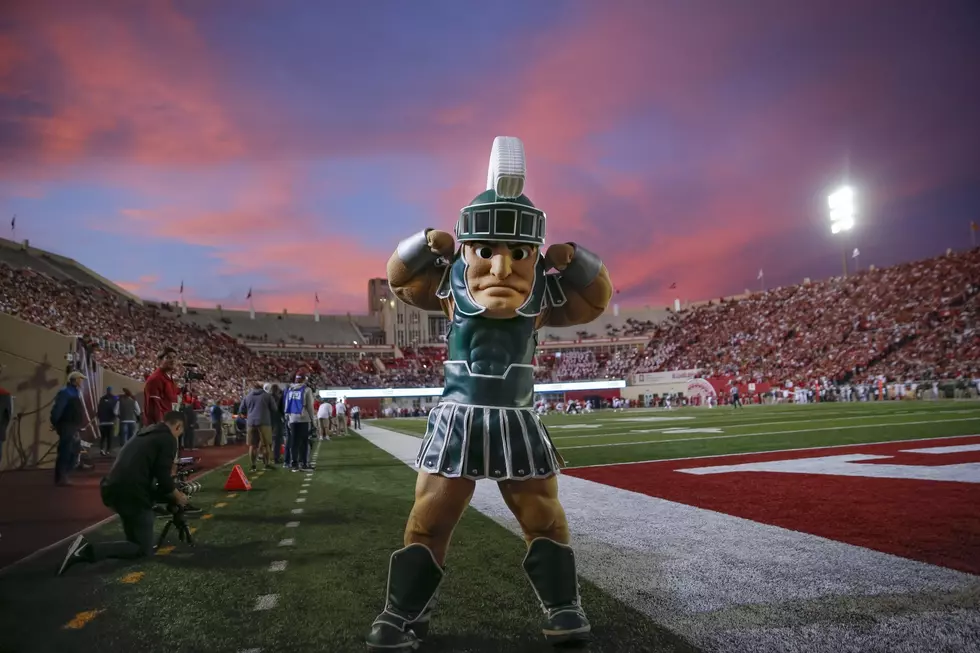 Beer at Michigan State Football Games? Magic 8 Ball sez……
Sparty in Indiana - where the beer flows...Getty Images
But, to that "no" - add this * asterisk. More on that in a minute.
According to the Detroit Free Press, there will not be beer in the stands at Michigan State football games in Spartan Stadium any time soon.
The subject came up again at the Big Ten athletic directors meeting this week. Of the 14 Big Ten schools - 7 will have beer available for the fans this fall. Rutgers, Illinois and Indiana just jumped on board this year. Two that will not? Michigan State and Michigan.
According to the Free Press, "State law prohibits alcohol sales at Spartan Stadium and Michigan Stadium during college sporting events. MSU sells beer and alcohol to donors in its suites, but it can do so because that tower on the west side of the stadium is not physically attached to Spartan Stadium."
So, you can drink beer and watch the Spartans play football, just not in the actual stadium seats. Hmmm. HOWEVER - change may be coming. State's Athletic Director, Bill Beekman says, "I wouldn't be surprised to see it happen in some venue at some point. I'm not sure our starting point would be football."
More From The Game 730 WVFN-AM