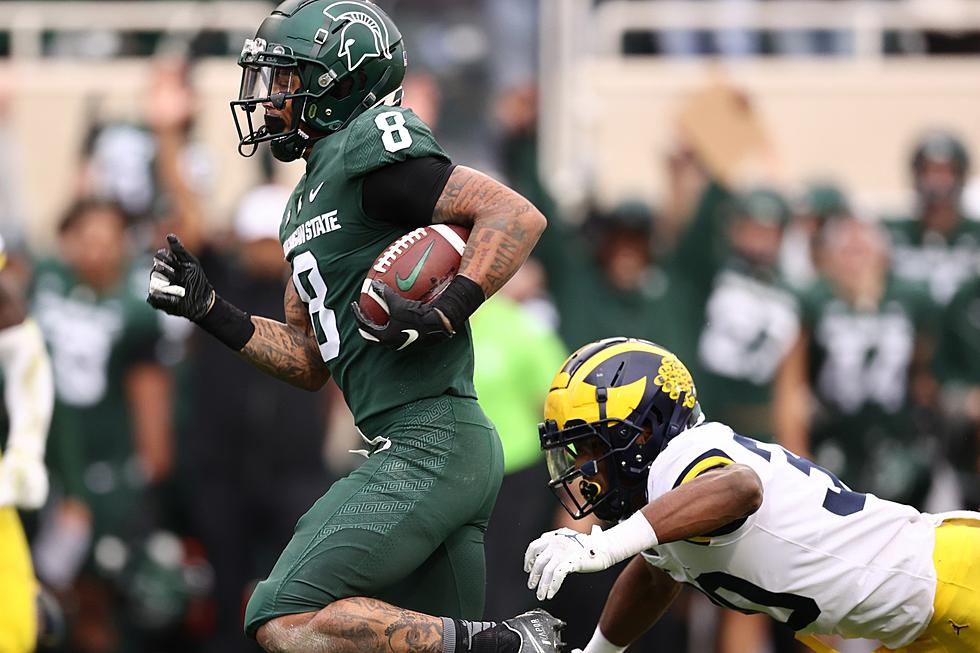 Yes, The CFP Committee Got It Wrong, But…
Getty Images
There's controversy in the rankings of the College Football Playoff (CFP) this week.
There's no issue with Georgia being Number 1.  They are 9-0 and have clearly shown that they're the best team in the country so far.
There's a bit more dispute with the rest of the top four.  Alabama (despite a close home victory over LSU) is 2nd.  And Oregon and Ohio round out the top four (despite close wins last Saturday).  Unbeaten Cincinnati is fifth despite nearly losing to Tulsa at home.
But the real dispute is with Michigan being ranked ahead of Michigan State despite the Spartans beating the Wolverines 37-33 (and both teams having identical 8-1 records) two weeks ago.  U-M is 6th, MSU is 7th.
Did they get it wrong?  In my opinion, YES!!!  You have to take into account the head-to-head result between the two teams.  If the CFP had MSU 6th and U-M 7th, we wouldn't have an issue at all.  And not many people would've complained.
Yes, MSU was terrible defensively against Purdue last Saturday in their 40-29 loss.  But as long as they have the same record (that changes if State loses another game), you have to have the Spartans ahead of the Wolverines.  The CFP Committee got it wrong.
HOWEVER...
There's still four weeks left in the season (including the conference title games).  This can all work out in the end (for either MSU or U-M).  If MSU wins out and wins the Big Ten title game, they'll be in the playoff.  The CFP wouldn't have any credibility if a 12-1 MSU team isn't in the playoff.  If Michigan wins out (and MSU loses a game, which is a real possibility) and wins the Big Ten Championship Game, they're in at 12-1 for the same reason.
I get the anger that has been out there since Tuesday night's announcement.  It's valid.  But folks, relax!!!  Win out, and you're in Spartan fans!!  Take it Easy!!!!
Famous Michigan Athletes and Their Jersey Numbers
More From The Game 730 WVFN-AM