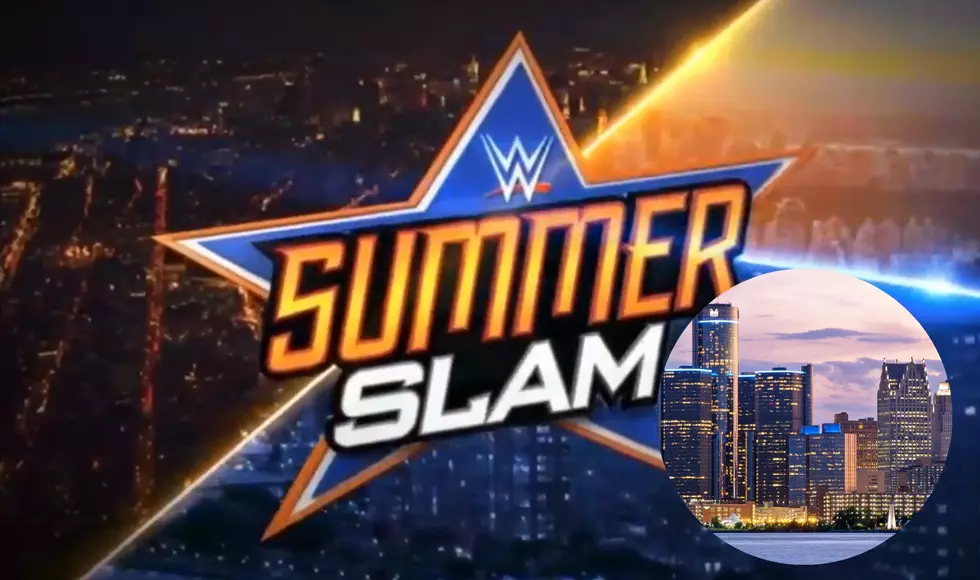 Detroit Being Eyeballed As Destination For SummerSlam In 2023
WWE TIME. YouTube/ Canva
There's a rumor worth talking about as there are a few reports going around that World Wrestling Entertainment is eyeballing Detroit as the location for their SummerSlam showcase event for 2023. Thousands noticed the rumor from multiple sources who say Detroit may be the location, although the venue has not been identified:
BREAKING: Detroit is the front-runner to host SummerSlam 2023. WWE has been looking into this city for months as the host. It is unclear whether it would take place at Ford Field or Little Caesars Arena
One would imagine Little Ceasers Arena would be the destination, as Ford Field had hosted Wrestlemania in the past, nearly reaching the indoor attendance record they set in 1987 when they filled the Pontiac Silverdome with 93,173 people. Wrestlemania 23 at Ford Field held 80,000 plus but that would seem too big an arena for just their SummerSlam Event. Smart money would imagine LCA will be the destination.
Kalamazoo is gearing up for the WWE Holiday Live tour that's going to be making its way into town Sunday, December 11th and that's as close as we'll get to a large event, but promises to have some awesome talent at the show.
The last time Detroit held a major WWE event was at the 2017 Hell in a Cell, which was the ninth annual Hell in a Cell and took place on October 8, at Little Caesars Arena. So this would be a welcoming announcement, which I'm sure we'll hear of by Spring. Until then, we'll start getting excited to see them at Wings Event Center.
Re-Surfaced Fan Photos From WrestleMania 3 At The Pontiac Silverdome
On March 29th, 1987 history was made as 93,173 people jam packed the Pontiac Silverdome in Pontiac, MI to watch one of the most major shifts in sports entertainment history. Here are some recently surfaced fan photos from that day.
More From The Game 730 WVFN-AM