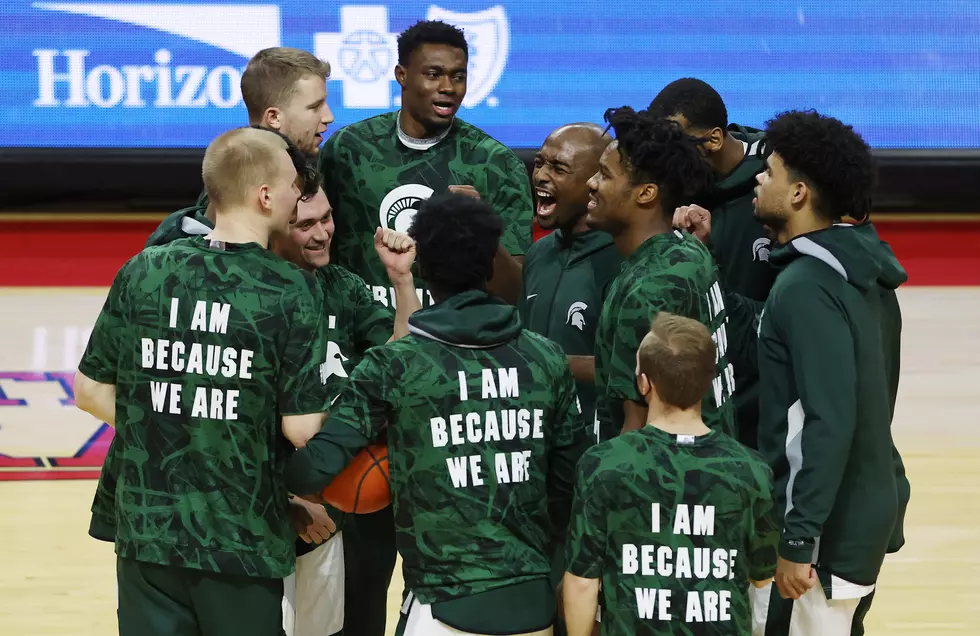 Will the MSU Spartan Basketball Team Make the Big Dance?
Photo by Rich Schultz/Getty Images
This season for the MSU basketball team has just been like living in the Twilight Zone. Even Rod Serling would agree with me on that!
First, Michigan State starts out pretty hot beating Duke at Duke and looking solid. But then the torture chamber opened up! Tom Izzo's club flew to Virginia to play the Cavaliers. But, the game was cancelled because of COVID issues. After that Tom Izzo came down with COVID. Then multiple team members including his son got COVID. It just began to sort of run rampant throughout the MSU hoop team.
After that, they had a crushing defeat at home versus Purdue. MSU was up by 17 points and ended up getting thumped and beaten. Then the real torture came into effect and because of the MSU hoop COVID issues, they had to postpone at least three games. Some guys in January didn't even hardly practice because they were sick with the Coronavirus. It turned into a nightmare.
Enter your number to get our free mobile app
So about two weeks ago State started up their season again. Tom Izzo's team had three intense games on the road. It began on the road versus Rutgers where they were crushed. Then, a few days later they go to THE Ohio State and suffer another loss. Then, last but not least, they go to Iowa City to play the Hawkeyes where they lost their third game in a row. But in that game MSU did play visibly better.
The last two games have been in East Lansing and they've won both of them. But Nebraska and Penn State aren't the upper echelon of the Big Ten. The Spartans' next game is again against Iowa Saturday with a 1:30 tip.
The whole scenario has been bizarre to say the least. If MSU doesn't go to the Big Dance and March Madness this year, it would be the first time in 23 years. This would be very disappointing, but in all likelihood it will happen. MSU just has too many tough games. Plus, this team has just been too inconsistent. But never count Tom Izzo out when it comes to postseason play.
What do you think? Will Tom Izzo's club get in the Big Dance in Indianapolis? I guess we shall see! Also, let's not forget all sports have had to deal with the Pandemic one way or another.
UP NEXT: Answers to 30 common COVID-19 vaccine questions
While much is still unknown about the coronavirus and the future, what is known is that the currently available vaccines have gone through all three trial phases and are safe and effective. It will be necessary for as many Americans as possible to be vaccinated in order to finally return to some level of pre-pandemic normalcy, and hopefully these 30 answers provided here will help readers get vaccinated as soon they are able.
KEEP READING: Here are the best places to retire in America
More From The Game 730 WVFN-AM