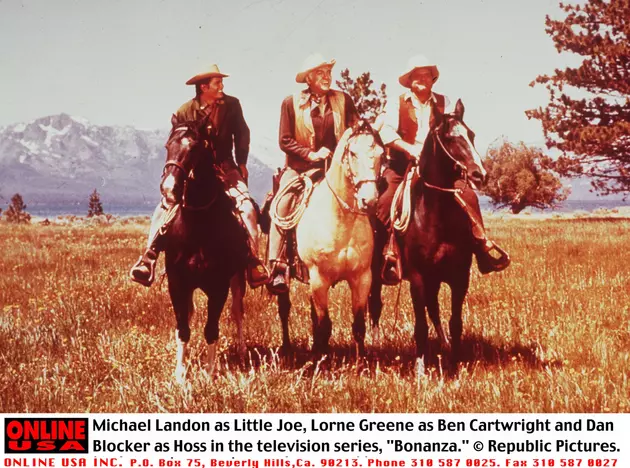 Getty Images
Sometimes on social media you can find some really interesting items. I found this question over the weekend.
Being 62, I watched a ton of television growing up. There were so many great shows, and I really watched them all with my parents. I was an enormous  Beverly Hillbillies fan, Sanford and Son, All in the family, Mayberry Show, Bonanza, and just a ton of great television watching.
So, I'm asking you and the masses, who is your favorite television dad? There are so many to choose from.
Now, you have to take under consideration your age too. I would say sitcoms that ran from the '60s to the '80s. There is no right or wrong answer for this article. I was lucky enough to grow up in a time when people enjoyed comedy and didn't knit-pick every little thing. The sitcoms were written to be funny and not to be hurtful. That time in my life was much different than today. To me, it was more of a relaxed period.
But the focus of this article is who was your favorite television dad? I would say three of these late actors would be my all-time favorites.
I would say Jed Clampett from the Beverly Hillbillies who was played by the late Buddy Ebsen. I actually met him in 1971 in Traverse City at the Cherry Playhouse with my parents. He was performing in a play in the summer. They had a meet and greet, and I will never forget that night. He was a very nice man.
Next would be Fred Sanford from Sanford and Son. That actor/comedian was played by the late Redd Foxx. He was just perfect!
Last but not least, I would say Ben Cartwright, the dad from Bonanza. That character was played by the late Lorne Greene. That was a solid show.
Who's your favorite? Let us know by sending a message through the station app.
Popular Child Stars From Every Year
Below,
Stacker
sifted through movie databases, film histories, celebrity biographies and digital archives to compile this list of popular pint-sized actors from 1919 through 2021.
More From The Game 730 WVFN-AM