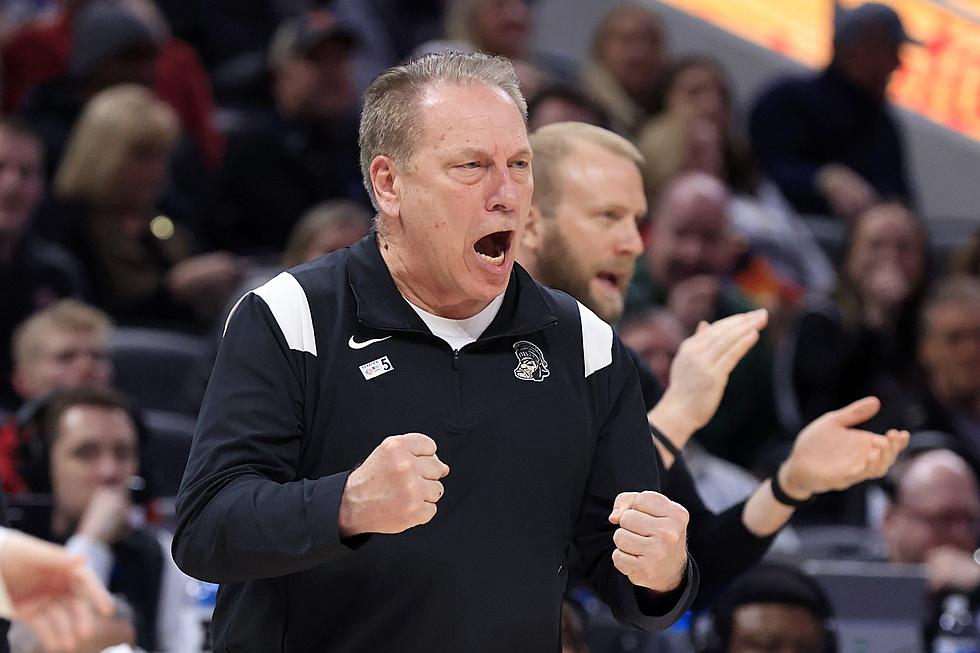 Who Will Replace Tom Izzo At Michigan State When He Retires?
Getty Images
Tom Izzo's career as a head coach at Michigan State speaks for itself.  27 seasons.  665 career wins (entering the 2022 NCAA Tournament).  Eight Final Fours and the 2000 National Championship.
His induction into the Basketball Hall of Fame was a foregone conclusion once he reached 500 career victories several years back.
However, Coach Izzo (pictured above) isn't going to coach forever.  He's coached here for 27 years, and I expect him to be around a few more years.  But eventually, he will retire and someone will come in to take his place.  So that got me thinking about who would replace him on the sidelines.
Will it be someone from the Spartan family?  Will it be a big name in college basketball?  An import from the NBA (see Indiana's Mike Woodson)?
Here are a few names that have been thrown around for years around here:
Potential Replacements For Coach Izzo At MSU
Who will replace the legendary Tom Izzo when he retires?
Now, I sincerely hope Coach Izzo coaches as long as Tim Staudt says he will.  Tim thinks he'll be here as long as Methuselah (if you don't know who Methuselah is, go read a Bible).  It seems that Izzo still enjoys coaching, and he still enjoys recruiting (which is vital).  He has said openly that he wants to win a second National Championship before he leaves MSU.  I think that's what still drives him today.
But the purpose of this article is to get Spartan basketball fans thinking about a replacement/successor for Coach Izzo.
What do you guys think?  Did I miss anybody?  What are your suggestions?  Let us know, we want to hear from you!!
More From The Game 730 WVFN-AM