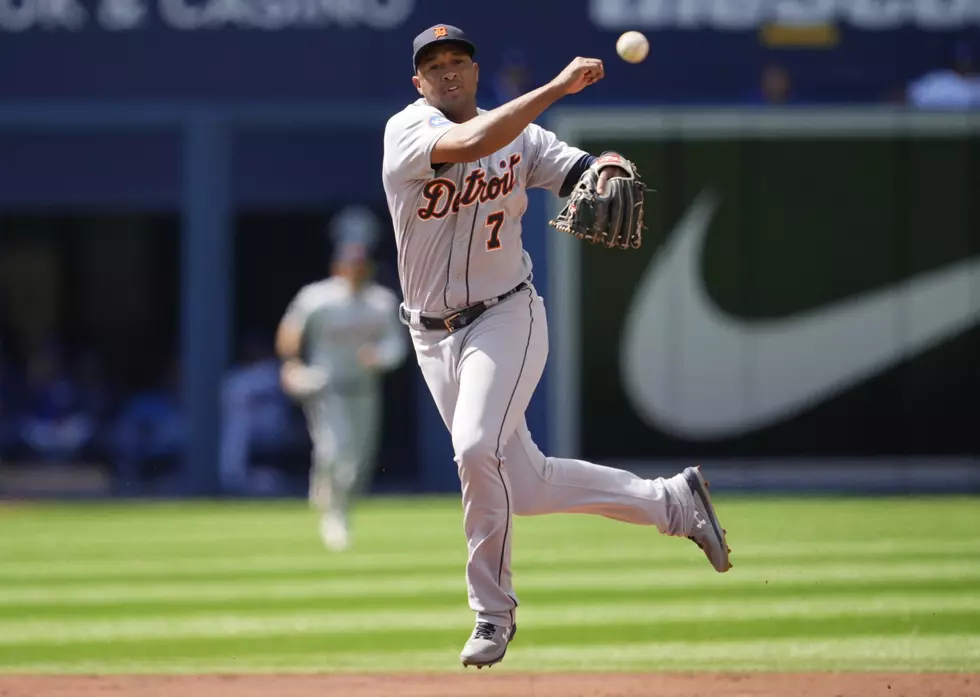 Getty Images
Now that the trade deadline has passed, it's time to take a look at the Detroit Tigers for the rest of this season and heading into a more uncertain offseason than it was last year.
In case you missed it, over the last few days, the Tigers sent outfielder Robbie Grossman to the Atlanta Braves and relief pitcher Michael Fulmer to the Minnesota Twins for a minor-leaguer in each case.
The move to get rid of Grossman unclogs the outfield a little bit.  It was expected, as Robbie is a free agent at the end of the season and unlikely to re-sign.  The Fulmer move wasn't a shock as he will be a free agent after the season as well.  The Tigers simply got whatever they could for them.
Detroit still have three (and possibly five) impending free agents at the end of the season.  Let's see where they stand now that the trade deadline is over:
TUCKER BARNHART
The light-hitting catcher has been fine defensively.  But he's only hitting .203 with no home runs and only 11 RBI.  Obviously, no contending team wanted him as a backup catcher for a stretch run.
He's owed somewhere around $2.5 million for the rest of the season.  The team could release him before August 31st so he could sign with a contending team.  But I think that's unlikely.
MICHAEL PINEDA
The starting pitcher has been hurt for much of the season, and is on the injured list now (which is why he wasn't moved).  He is 2-6 on the year with a 5.27 earned run average in only 42 2/3 innings pitched.  A major disappointment as a free agent signing this past offseason.
He's owed about $2 million for the rest of the season.  And if he's healthy, he can help a contending team (if released at this point).  But he's not, so the Tigers are stuck with him.
WILY PERALTA
He signed a minor-league contract before the season, but has been a decent bullpen piece this season when he's healthy.  But he's set to come off the injured list any day now (like Pineda, it's why he wasn't moved).
He's owed just under $1 million for the rest of the season.  Like Pineda, he can help a contending team in the bullpen if healthy.  But that is uncertain.  The Tigers are stuck with him, too.
ANDREW CHAFIN
Another good bullpen piece who wasn't moved before the deadline, which was a surprise to some.  He's made 38 appearances this season, and has a 2.45 ERA.
Maybe the Tigers asked for too much in return for him.  Because he can help a good team out there.  He has a $6.5 million player option for next season.  So it's iffy that's he's coming back.  If he does, he's a prime bullpen piece to start the 2023 season.
JONATHAN SCHOOP
The second baseman (pictured above) agreed to a 2-year, $15 million extension with the Tigers a year ago.  It looked like a sound deal for both sides at the time.  The second year is a $7.5 million player option.
Boy, have things changed in 365 days!  Schoop has been awful at the plate, hitting only .209 with 7 homers and 28 RBI in 100 games played.  He's also struck out 81 times in 373 at-bats.  Not good.
He's gone from possibly being too expensive to re-sign (if Schoop opts out) for 2023, to possibly being stuck with him for another season for $7.5 million (if Schoop opts in).  That's because nobody in their right mind will pay him anywhere close to that on the open market given his lack of production.
You can't blame Chris Ilitch or Al Avila for this one.  It was a fair deal a year ago.  Blame Schoop for stinking out loud this season and creating a possible salary problem for next season.
These 8 Things Are More Than Enough To Get Al Avila Fired
What was expected to be an exciting season for the Detroit Tigers with the potential for meaningful baseball games being played in September has descended into calamity and failure. Here are a few alarming numbers and about the franchise that prove it will not make progress until it dismisses GM Al Avila.
More From The Game 730 WVFN-AM