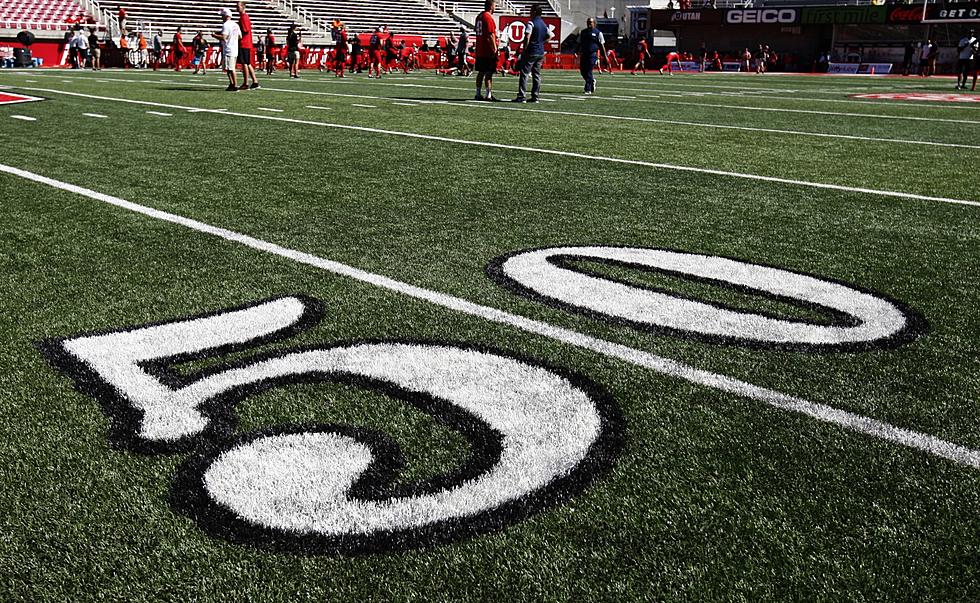 Week 1 High School Football Playoff Scoreboard
Getty Images
Eighteen area teams qualified for the Michigan High School Athletic Association (MHSAA) football playoffs this season.  And after one week of games, ten are still alive for district titles next weekend.
Weather issues affected action all weekend long.  And there were some surprises in the first round.  East Lansing and Fowler won on the road.  Olivet survived in overtime in the rain and mud of Williamston's Larkin-Nortmann Memorial Field.  And the anticipated matchup of Portland St. Patrick and Morrice in 8-man football won't happen as the Shamrocks were beaten. However, Morrice won easily to move on.
But some of the favorites moved on easily.  DeWitt, Portland, Lansing Catholic, and Pewamo-Westphalia all were victorious on their home field.
Here's a look at how the area teams fared this past weekend:
DIVISION 1
Rockford 40, Grand Ledge 7
Grand Blanc 25, Holt 6
DIVISION 2
East Lansing, 27, Milford 0
DIVISION 3
DeWitt 44, Ionia 14
Mason 40, South Lyon East 13
Haslett 28, Pinckney 7
DIVISION 4
Hastings 56, Charlotte 18
DIVISION 5
Portland 40, Hopkins 6
Olivet 3, Williamston 0 - OVERTIME
DIVISION 6
Lansing Catholic 37, Durand 6
Millington 36, Lansing Catholic 0
DIVISION 7
Pewamo-Westphalia 42, Ithaca 7
DIVISION 8
Fowler 28, Flint Beecher 0
8-PLAYER - DIVISION 2
Colon 35, Portland St. Patrick 13
Morrice 50, Climax-Scotts 0
You can find all the playoff scores from around the state here
The Best High School Mascots in the Lansing Area [RANKED]
More From The Game 730 WVFN-AM