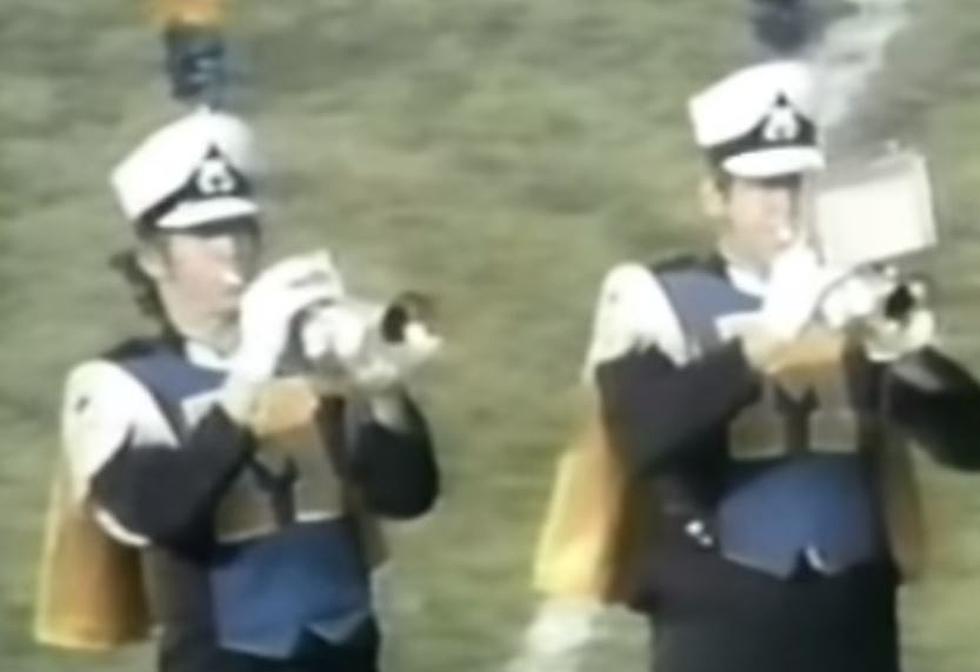 WATCH: Michigan Marching Band Once Starred In Super Bowl Halftime Show
euphjoe/YouTube
At Super Bowl VII, held at the Los Angeles Memorial Coliseum on January 14th, 1973, the U of M band performed at halftime with Woody Herman, The Citrus College Singers and  Andy Williams. The theme of the performance was 'Happiness Is'. Songs performed included "Put on a Happy Face" and "This Land Is Your Land" among others.
Prior to 1993, the Super Bowl Halftime Show often featured combinations of marching bands, dancers, and lesser known singers performing to themes or doing musical tributes. Members of the educational organization Up With People performed five times at the Super Bowl between 1976 and 1986. The Grambling State Marching band has the distinction of most Super Bowl halftime appearances in history with six, including performing at Super Bowls I and II.
The halftime festivities now feature the most popular artists or bands in the world, sometimes accompanied by a college marching band, and have become a bigger than life presentation in the middle of the NFL's title game. This stemmed from an enormous ratings boost that happened when Michael Jackson performed at halftime of Super Bowl XXVII and it became one of the most watched events in American television history. This, in part, helped transform the Super Bowl from a popular championship football game to one of the most celebrated traditions in American culture.
WATCH: U of M Marching band's full performance at Super Bowl VII in 1973
Part 1
Part 2
More From The Game 730 WVFN-AM