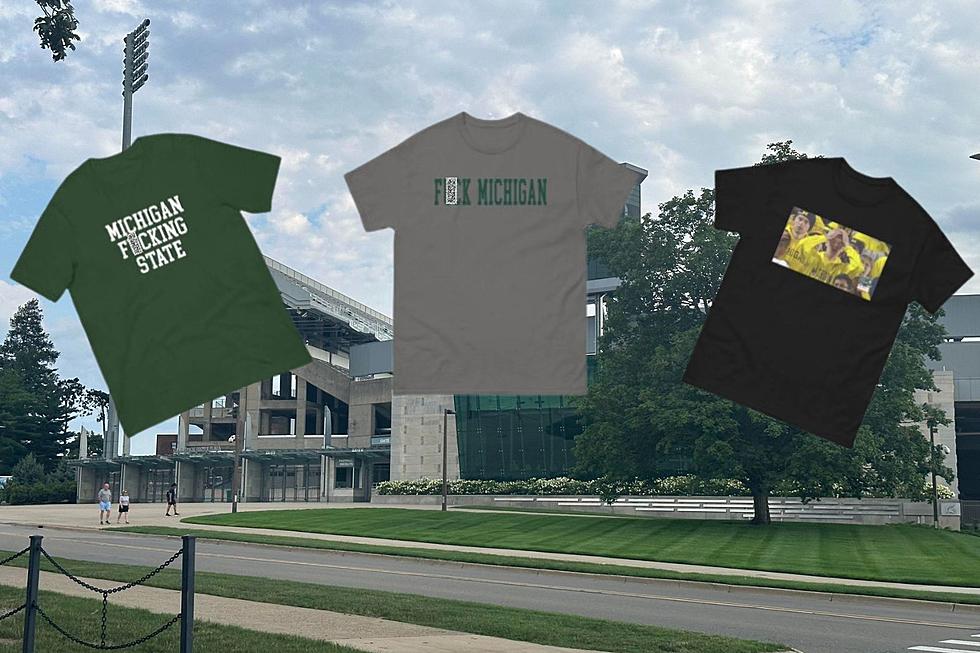 Toxic Tailgate: The Perfect Toxic Shirt For Every Spartan
Canva Pro
We all have a very strong love for our Michigan State Spartans, especially if you grew up in the area or attended Michigan State University.
If you're looking for a way to really rep your Spartan Pride... boy, do I have a couple shirts for you.
Go Tailgating The Right Way... The Toxic Way!
I have to be real; I don't need any more shirts that tell people to go away, or to not talk to me... I've been told I have a lot of shirts that just basically say 'Go Away.' But, it's relatable, right?
If you're looking for something along the same lines, but while repping your love for the Michigan State Spartans, check out these shirts!
Toxic Tailgating With These Fancy Tee's:
As a note, there are some explicits that may not be very work friendly.
Best School In Michigan
Well, duh!
Michigan F*cking State
Very bold, and will speak for any Spartan fan.
Well, They're Not Wrong
F*ck Michigan
Another very bold shirt.
A Very True Statement
I do believe a few of the Alumni I work with, would wear this shirt.
We Own Penn State
A true statement.
The Ever Popular Michigan Shirt
Now this one, is a definite must in my opinion, if we are going to have a Spartan wardrobe thats toxic.
How To Buy These Tee's:
They were'nt all that expensive if you are interested in a shirt... in fact, they go for about $25.00 per tee.
You can click here to see them all and make a pick if you wish.,
Don't be fooled either... there aren't just Toxic Michigan State apparel. Every college team in the country has a wardrobe option on this site.
Things To Do On MSU's Campus That Aren't Football
College is back in session and MSU football is about to kick off their season. Check out these alternatives on MSU's campus during home football games if football isn't your thing.
Take A Look Into The Home Of MSU Head Football Coach Mel Tucker
Potential Replacements For Coach Izzo At MSU
Who will replace the legendary Tom Izzo when he retires?
More From The Game 730 WVFN-AM