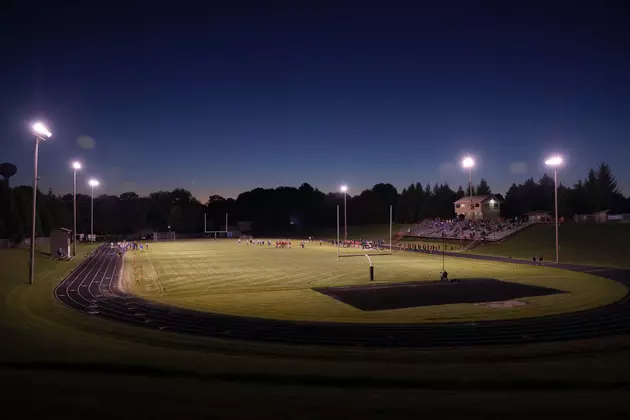 Top 10 H.S. Football Teams In Mid-Michigan (after Week 2)
Getty Images
Because of the success of the weekly top 10 polls for high school basketball last winter (for both boys and girls), we at The Game 730 AM WVFN decided to do a weekly poll featuring the top 10 teams in the Lansing-area.
And after two weeks of play, we have twelve undefeated teams in the Mid-Michigan area.  We also have three undefeated teams in the area that play 8-player football (Portland St. Patrick, Morrice, and Fulton).
Obviously, not all of the undefeated teams made the initial poll.  This is why I waited until after Week 2 to do the first poll.  Teams haven't separated fully after just two weeks.
And yet, we wanted to reward teams that have been pleasant surprises and have gotten off to good starts.  This initial poll reflects that.  If you don't see you school here and your team is 2-0, have patience folks. Give it some time.
So, here's a look at the first top 10 poll of the 2022 high school football season.
Top 10 Lansing-Are High School Football Teams (After Week 2)
Lots of good games this week, they are:  DeWitt at Detroit Catholic Central, Holt at Grand Ledge, Everett at Waverly, Fowlerville at Mason, Sexton at Ionia, Stockbridge at Olivet, Fowler at Bath, P-W at Dansville.  And in 8-player football, Portland St. Patrick is at Webberville.
Our broadcast coming up this Friday night features the two largest schools in the Mid-Michigan area and longtime arch-rivals.
It's 0-2 Holt at 2-0 Grand Ledge.  Brock Palmbos will have the pregame starting at 6:00pm.  Brock and Erik "Doc" Love will have game coverage from Grand Ledge just before 7:00pm.
More From The Game 730 WVFN-AM