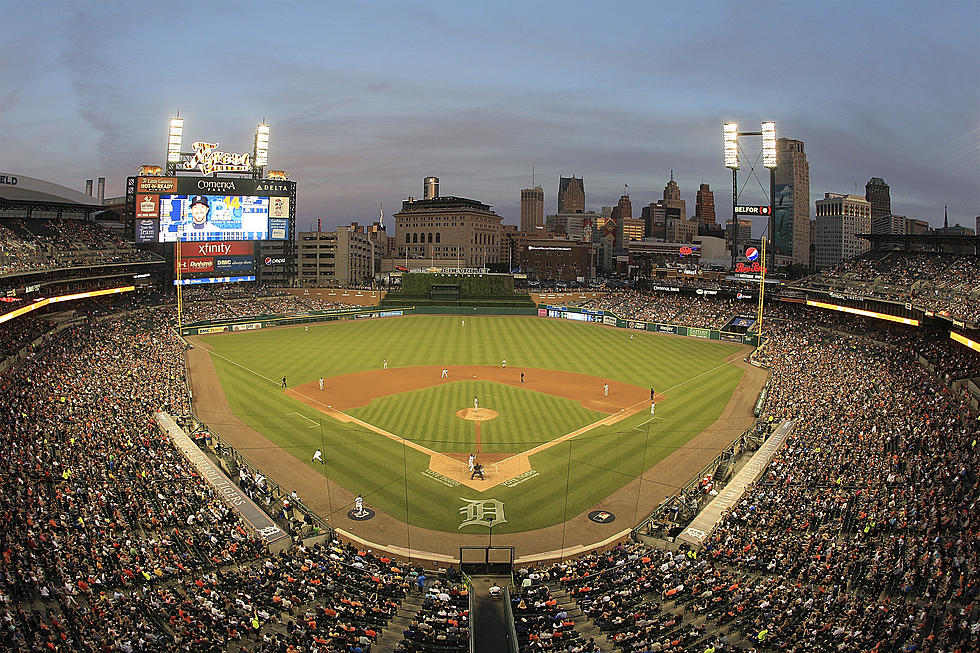 Tigers Reveal 2020 Schedule…Can You Feel the Excitement?
(Photo by Dave Reginek/Getty Images)
Many Tiger fans have already focused on next season, as injuries have made this rebuilding season even more difficult than many expected.   The Tigers can't really bring up too many of their top pitching prospects, because the clock will start ticking toward eventual free agency.   While the Tigers have brought up a few interesting young players, it may be a while before we see the big guns, like top pitching prospects  Matt Manning,  Casey Mize and Franklin Perez.   So, we really can't even say we'll get 'em next year.   That's just the way it is.  Detroit traded Edwin Jackson for Max Scherzer ten years ago.  The Tigers had Scherzer for 5 good years, until he became a free agent and  they could no longer afford him.  At least the Tigers still have Jackson.
And the schedule announced today by the Tigers doesn't do much to build excitement.  First of all, the season will start earlier than any time in their 120 year club history.  March 26th should be downright balmy in sunny Cleveland, where the 2020 Tigers start their 162 game schedule.   At least they start on the road.  Maybe it'll be more "summer-like" by Monday March 30th when the home season starts versus the Royals at Comerica Park.  I'll be their 21st season at the park that sits a dozen blocks northeast of the Corner of Michigan and Trumbull.
The inter-league schedule has the San Francisco Giants, San Diego Padres, Colorado Rockies and Pittsburgh Pirates playing the Detroiters.   Not very exciting, but maybe we'll get the Cubs and Cardinals and Dodgers in a couple of years when we get the team more rebuilt.
The Tigers will celebrate three summer holidays with their fans at Comerica Park. Detroit wraps up a three-game series against the Indians on Mother's Day, Sunday, May 10, while the Tigers will conclude a four-game set vs. Tampa Bay on Memorial Day, Monday, May 25. Detroit will celebrate our nation's independence on July 4, hosting the Kansas City Royals at Comerica Park.
Fans interested in purchasing 2020 Tigers season tickets at Comerica Park have great incentives to put their deposit down as soon as possible. Benefits for early deposits include complimentary tickets in 2019 to either all Saturday home games in September, or all three games against the New York Yankees from September 10-12. Seat locations for those complimentary tickets would be at or near the seats for which your deposit is placed. For more details, contact a Tigers account executive by calling or texting 313-471-BALL (2255) or visit tigers.com/season.
It's still a fun trip to take the family to Comerica Park, or take a day off for a Thursday day game.   I remember seeing them lose to the Seattle Pilots----yes, the Pilots!   Didn't matter to an 11 year old kid that they lost to an expansion team.   It's always magical.  But I wish they would pro-rate the cost of tickets, hot dogs and parking based on their winning percentage.  Hey, there's an idea.
More From The Game 730 WVFN-AM