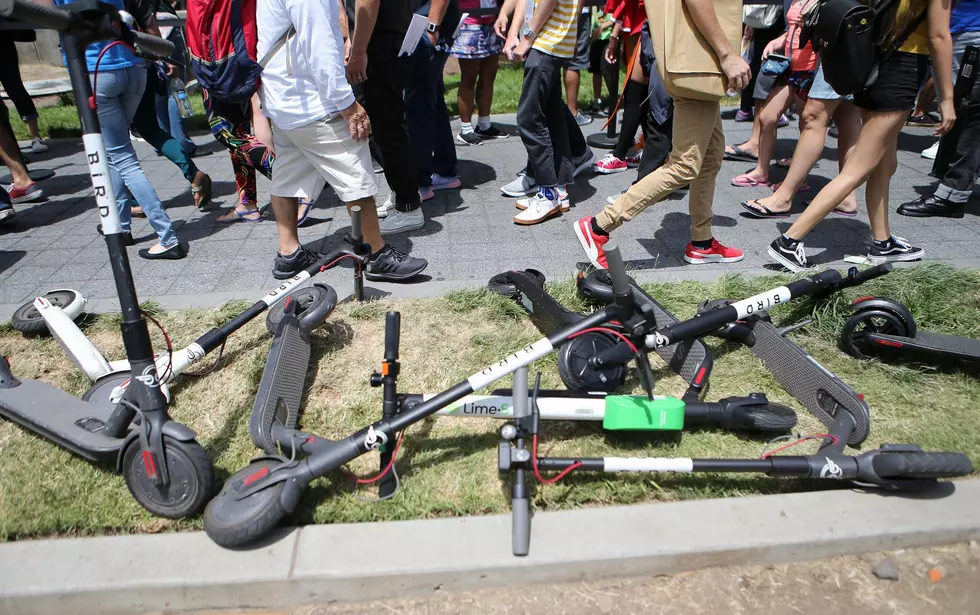 Those Scooters You See In East Lansing? They're Going Racing!
Oh, no! Trouble in Turn 3!....Getty Images
I haven't seen many of the electric scooters around Lansing and East Lansing lately. Obviously with COVID-19's effect on students being sent home from MSU this spring, there weren't a lot of them around this year. In the meantime, ponder this fact: professional electric scooter racing is about to be a reality.
Enter your number to get our free mobile app
The "eSkootr Championship" is coming next year. According to Jalopnik, the ESC will feature riders on racing scooters (you can tell they're racing scooters because they have wider tires - duh) that will reach speeds of 60 MPH (My top speed on one of those would be about...2) We don't know much more about the racing scooters themselves, but we do know this sport is the brainchild of former Formula 1 drivers Alex Wurz and Lucas de Grassi - who is now heavily involved in racing electric vehicles.
Starting in 2021, the eSkootr Championship will have scooter racers competing in an international series on international street circuits (I'm sure there have already been some "circuits" set up around East Lansing) The thought is that this will promote electric vehicles, while providing an inexpensive way into motor racing. I don't know what you think - but I think this series will probably be more dangerous than ANY of the others. C'mon - 60 MPH - on a scooter? That'll be an interesting first turn.
MORE: Michigan Concept Cars - Some Become Stars and Some Are Forgotten
More From The Game 730 WVFN-AM