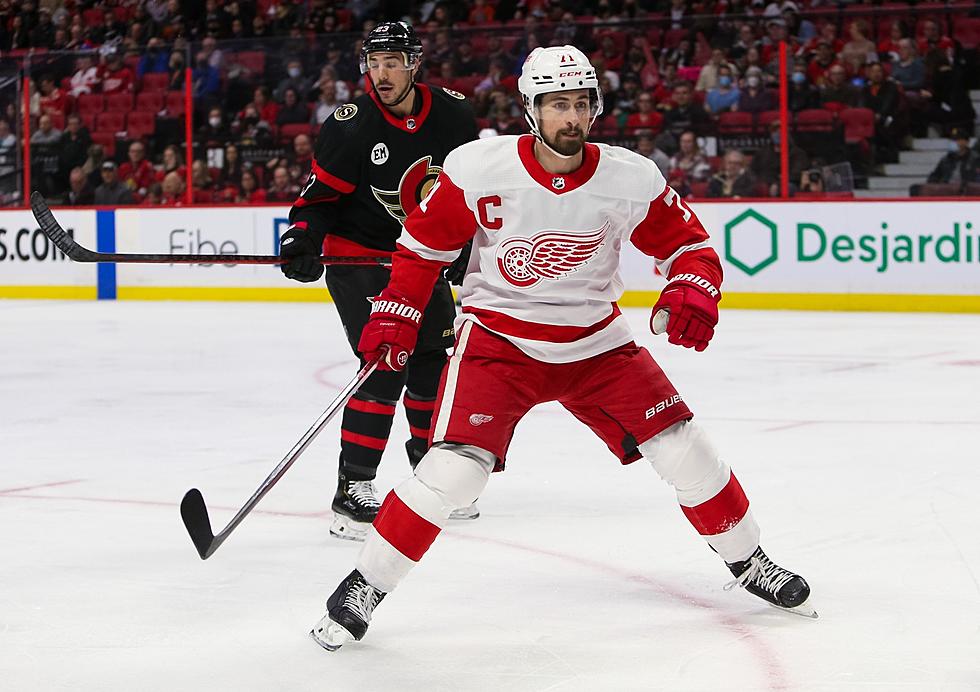 The Red Wings Are Making Major Changes After Losing Three Straight Games
Getty Images
Of course, as soon as I sing the praises of the Detroit Red Wings (which I did last week), they start losing.  The Wings have lost three straight games, and have only scored three goals since my article.
They lost last Saturday to Tampa Bay at home, 3-0.  And then they got bullied in two straight games at the Ottawa Senators earlier this week 6-2 and 6-1, respectively.
This has put the Wings five points behind the Pittsburgh Penguins for the second (and final) Wild Card spot in the Eastern Conference.
And maybe in response to that, over the last couple of days, the team has made some major changes to the roster in advance of the National Hockey League's trade deadline, which is Friday afternoon.
On Wednesday, the team traded veteran defenseman Filip Hronek and a 4th round draft pick in this June NHL Entry Draft to the Vancouver Canucks for a 1st round and a 2nd round draft pick this year.
And then on Thursday morning, the team sent veteran forward Tyler Bertuzzi to the Boston Bruins for two future draft picks.
Bertuzzi will be an unrestricted free agent this summer.  And indications were that the Red Wings weren't going to re-sign him this summer.  So, it's not a huge surprise IMO that Bertuzzi was moved.  Getting a pair of draft picks for him was a bonus.
Hronek, however, is a surprise.  He was signed through next season.  He's been a veteran presence during this long rebuild.  And they've had a dearth of quality defensemen since Niklas Lidstrom retired years ago.  But they got some high draft picks for him.
But the Wings did take care of one of their own.  On Wednesday, the team re-signed team captain Dylan Larkin to an eight-year contract extension worth just shy of $70 million.  He would've become an unrestricted free agent this summer.
The team HAD to re-sign Larkin (pictured above), IMO.  He's the team's best player.  He's from the Detroit area.  He played one year of college hockey at the University of Michigan.  The casual sports fan in Michigan knows who he is.  He could become what Steve Yzerman became a generation ago for the Red Wings, the symbol of the franchise.
I'm sure that the Bertuzzi and Hronek moves were in response, to a degree, to the three-game losing streak.  And if you watched the Ottawa games this week, you can see that the Wings aren't physically tough enough to move into the top echelon of the Eastern Conference.
I'm not sure that Stevie Y is quitting on the season by making the trades.  They are only five points out of a playoff berth with 22 games left in the regular season.  But he obviously felt he needed to do something.  They do have guys like Adam Erne in Grand Rapids who can replace Bertuzzi.  And Robert Hagg, who could replace Hronek.
Whether that makes a difference or not, stay tuned.
Answering the 12 Burning Questions With The Detroit Lions from 2022
More From The Game 730 WVFN-AM