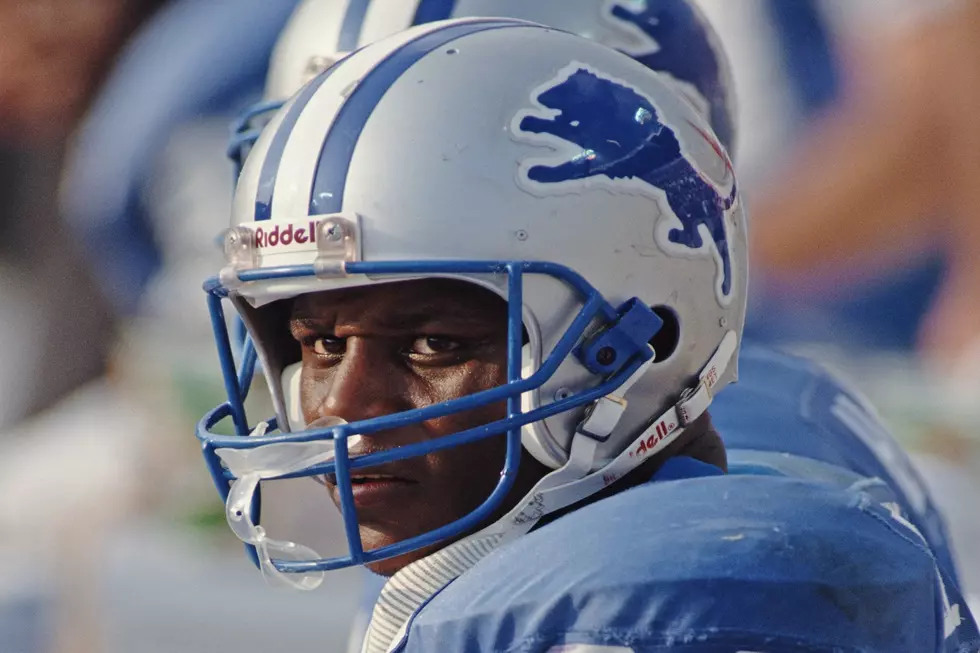 The Lions Have the Second Longest Playoff Win Drought in the NFL
Getty Images
The year was 1991. I was a junior at Webberville and just finished playing quarterback for the Spartans... I like to think I was WAY better than I actually was.
It was Christmas and my sister got us tickets to see Barry Sanders and the Detroit Lions play the Dallas Cowboys in the Divisional Round of the NFL playoffs. It was my first NFL game. It was at the Pontiac Silverdome, a building that no longer stands. I can still hear that pedofile Gary Glitter and "Rock and Roll Part 2" playing and the crowd screaming "HEY!" No one really knowing what a savage sex monster he was and why the song should never be played again. I was so pissed when I heard it in "Joker."
Back to the game, the Lions crushed the Cowboys and Troy Aikman that day 38-6. It was January 5th, 1992. It is the last time the Detroit lions won a playoff game. The next week they got killed by Washington 42-10 in the ONLY NFC Championship game in team history. What makes it worse is, Dallas went on to win a bunch of Super Bowls. Detroit still hasn't even been there.
What team has gone the longest without a playoff win? The Cincinnati Bengals. The Gals haven't won a playoff game since they beat the Oilers back on January 6th 1991.
The NFL Playoffs continue Saturday and Sunday without the Lions... Again.
Enter your number to get our free mobile app
SEE MORE: Our Favorite Detroit Lions Memes
More From The Game 730 WVFN-AM