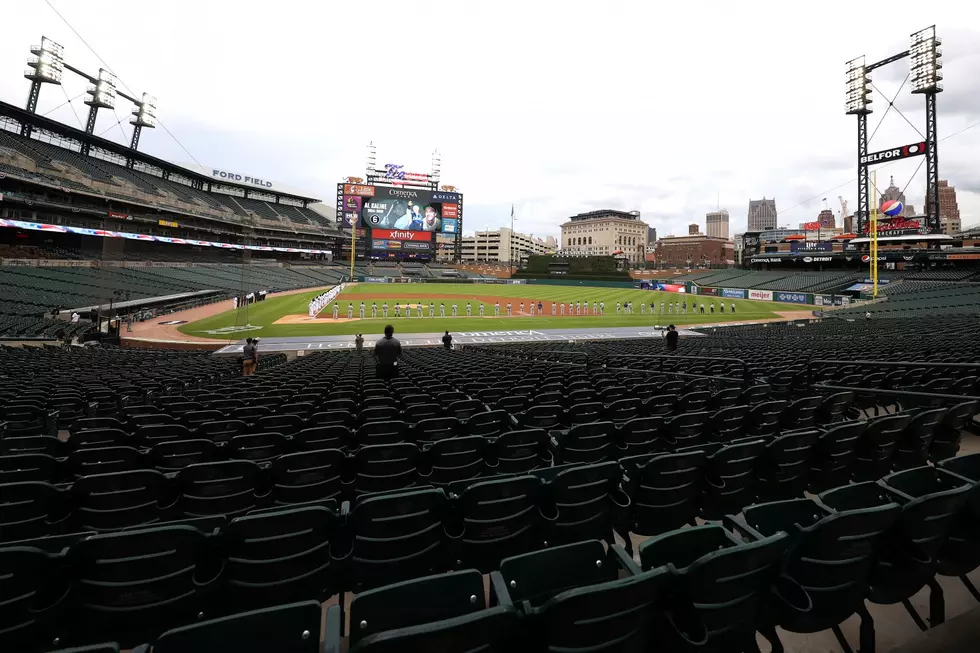 The Detroit Tigers: What An Embarrassment!
Getty Images
I have written extensively on the Detroit Tigers struggles in 2022, dating back to early May when they started 8-16.
Well, we are finally at the All-Star Break, and the Tigers are 37-55 and 12 games behind Minnesota in the American League Central with 70 games left in the regular season.
And I've come to one conclusion (you see it in the title)....WHAT AN EMBARRASSMENT!!!!
Let's start with the obvious...
THE OFFENSE CONTINUES TO STINK
The Tigers have scored 288 runs in 92 games so far.  That's just over 3.1 runs per game.  They've hit only 53 home runs, and have a cumulative .229 team batting average.
Javier Baez is hitting .213, Jeimer Candelario is hitting .191, Jonathan Schoop has rallied to hit .212.  Robbie Grossman is hitting .205, and Tucker Barnhart is hitting .207.  Former number 1 overall pick and starting first baseman Spencer Torkelson has struggled so badly from the plate (.197) that he's being sent back to Toledo to try to get his hitting stroke back.
Their inability to hit the ball and score runs is just maddening.  Embarrassing!
STARTING PITCHING
Injuries to Casey Mize and Matt Manning have hurt the squad.  After a good start to the year, Tarik Skubal has struggled.  And Eduardo Rodriguez has been gone for two months due to personal matters.  He wasn't very good when he was in there, though.  Beau Briske, Alex Faedo, and others show promise.  But aren't consistent yet.  A.J. Hinch's insistence to have the starting pitchers go only 5-6 innings because he's afraid they're going to hurt themselves is crazy, IMO.  And it's not helping the game overall.
BULLPEN
It's been pretty good.  If the bullpen was bad, they would have a worse record that they do now.  Gregory Soto has a great arm, but can't throw strikes consistently.  Michael Fulmer is good, and would be really good on a contending team.  Alex Lange, Will Vest, and Joe Jimenez have also been good.  But Hinch's overreliance on the bullpen and having each reliever throw just one inning, regardless of how many pitches they throw in that inning, is ridiculous.  As are "bullpen days".  How can you have a bullpen day when you've got 13 pitchers on staff?  Insane.  Embarrassing!
Speaking of Hinch...
HINCH HAS SNOWED A LOT OF PEOPLE
In my opinion, A.J. Hinch has put a spell on the Detroit media and fans.  He is almost treated like a messiah down there.  He acts like he's the smartest guy in the room, and I don't see it.  I think he's terribly overrated.
His mismanagement of the pitching staff has contributed to their record.  Not as much as the lack of offense, but it's part of the reason they stink so badly.  Hinch has had position players finish games (plural!) this season.  That should only happen once or twice a season.  It's happened five or six times just in the first 90+ games!  How can that happen when you have 13-14 pitchers on your staff?  That's on Hinch, solely.
Hinch is part of the problem, and I'd let him go at the end of the season.  But he's not the biggest embarrassment in this organization.  That's reserved for...
AL AVILA HAS GOTTEN A FAIR SHOT, HE MUST GO!
Avila has gotten five full years to rebuild the organization.  He has failed.  Draft picks haven't worked out, trades haven't worked out.  Free agent signings haven't worked out.  Too many to mention in all areas.
Those are the three ways to acquire players in sports (draft, trades, free agent signings), and Avila has failed in all of those areas.  Yes, I agree with people that feel he should fired.
Later this week, I will write about what the Tigers need to do before the MLB trade deadline.
10 Biggest Disappointments For The Detroit Tigers In 2022
More From The Game 730 WVFN-AM