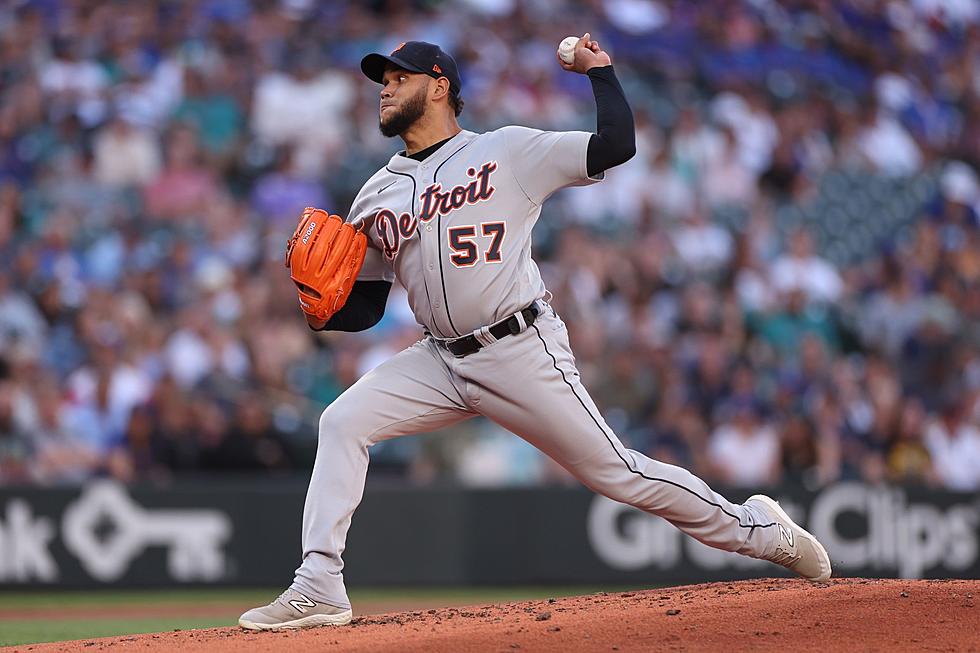 The Detroit Tigers…One Week Until The Trade Deadline
Getty Images
We are now one week away from the Major League Baseball trade deadline (August 1st at 6pm eastern time).
And the Detroit Tigers still haven't made a decision as to what to do before next week.  Here's what we do know:
As of this writing (the morning of July 25th), the Tigers are 46-54 and are 7 games behind the Minnesota Twins in the American League Central.  They're also 9 1/2 games behind the Toronto Blue Jays for the third and final Wild Card spot in the American League.
The Tigers haven't played well enough to get closer to either Minnesota or the Wild Card, but they also haven't played bad enough to fall completely out of it.  As the former NFL coach George Seifert once said when his San Francisco 49ers rallied to beat the Philadelphia Eagles in 1989:  "Our lights were never totally out."
The Tigers' lights aren't totally out on this season.  This despite rampant injuries throughout the season.  They have lost pitchers Matthew Boyd, Tyler Alexander, and Freddie Pacheco for the season.  Former top draft choice Casey Mize probably won't pitch this season as he recovers from Tommy John surgery.  And outfielder Austin Meadows is still dealing with anxiety issues that have plagued him since he came to Detroit in the Isaac Paredes deal last spring (which looks like an awful trade at this point) and might not be back this season.
Pitchers Will Vest, Spencer Turnbull, and Mason Englert might be back before September.  Who knows if they will make any difference at all.
But the Tigers still have impending free agents Eduardo Rodriguez (assuming he opts out, as expected), Michael Lorenzen, Jose Cisnero, and Chasen Shreve.  Javier Baez can opt out of his deal as well, but he is expected to opt in to the last four years and $98 million left on his contract.
So, what to do, what to do.  I said eleven days ago that the likeliest scenario was for the team to stand pat.  Now, I've changed my mind.  They have to sell.
E-Rod (pictured) is going to opt out, and with the Tigers having plenty of starting pitchers in the minors seeing action this season (Alex Faedo, Joey Wentz, et al.).  You need to trade Rodriguez and get something for him before he walks away this fall and get next to nothing for him.  Michael Lorenzen's marketability is never going to be higher that it is now, so you have to move him, too.  Cisnero and Shreve could help any bullpen of a contending team.  So get rid of them, too.  You have plenty of guys on your team and in your system with MLB experience who can replace them for the rest of this season
Add the fact that the Minnesota Twins have won nine out of 11 to take control in the AL Central, and you must sell.  The Tigers haven't played with the kind of consistency to warrant them to add or stand pat before the deadline.
So as Eddie Murphy said in Trading Places:  Sell! Sell! Sell!
Javy Baez Is The Singular Worst Player In MLB
The Tigers' $23.3 million-per-year shortstop ranks dead last or among the very worst in all four of MLB's main batting statistics.
More From The Game 730 WVFN-AM