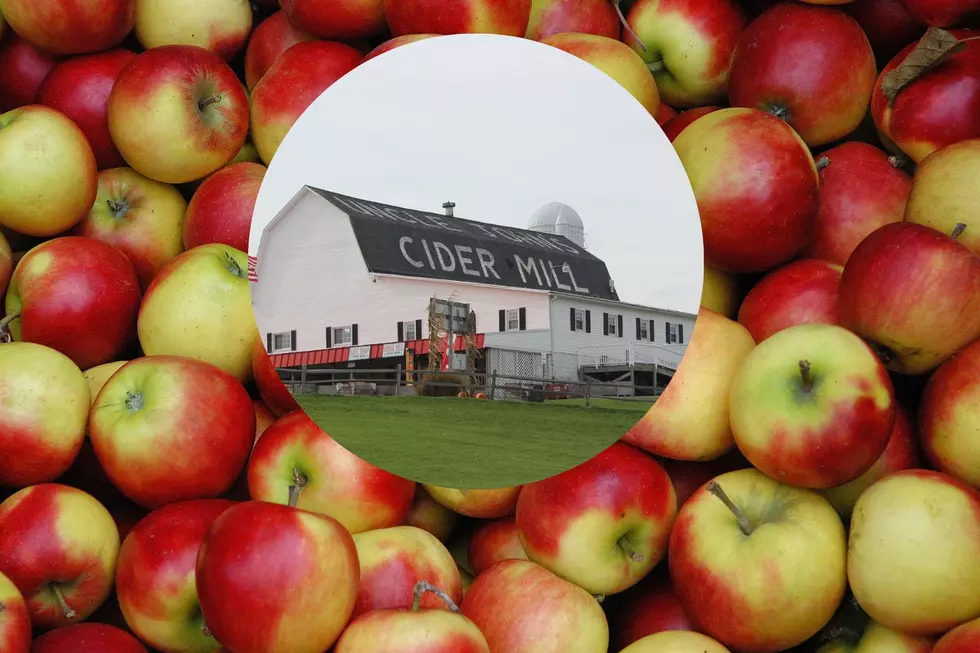 St. John's Favorite Named One of The Best Places in Country For Cider Tasting this Fall
Photo: Unsplash & Uncle John's Facebook
It may be getting hard to keep our favorite fall places in Michigan a secret much longer. The whole country just learned that the Mitten State is home to one of the best places in the country for cider tasting this fall.
This time of year is all about those fall staples from pumpkin patches, leaf peeping, and of course, time at the cider mill. Michigan has a full range of mills from north to south, and lake to lake, to keep you busy, so much so that you may need to make a list of those you "must-see" before the snow starts to fly. Just make sure you add the one in St. John's that is considered to be the best of the best in the entire country.
Uncle John's Cider Mill made found itself on this years "17 Best Places for Cider Tasting This Fall" by Trip to Discover. This list is comprised of best that offers up both hard cider and non-alcoholic cider in cities, small towns, and rural areas all across the U.S.
Originally run as a wholesale fruit and vegetable farm, Uncle John's was founded in the early 1970′s by John and Carolyn Beck. This time of year Uncle John's has a calendar packed with fun including its Fall Festival weekends. With traditional apple orchard experiences, Uncle John's lets visitors indulge with some fun in both the Tap Room and Barn for hot spiced cider and spirits including selections such as Uncle John's Apricot Apple Hard Cider.
Perfect for a family outing or a full adult fall event, you can't go wrong with anything with the word cider in it this time of year.
Uncle John's is open 7 days a week from 9-7pm. Check out their website for a full schedule of events here. 
What Are the Signature Drinks From Every State?
The 100 Best Places to Live in the Midwest
More From The Game 730 WVFN-AM