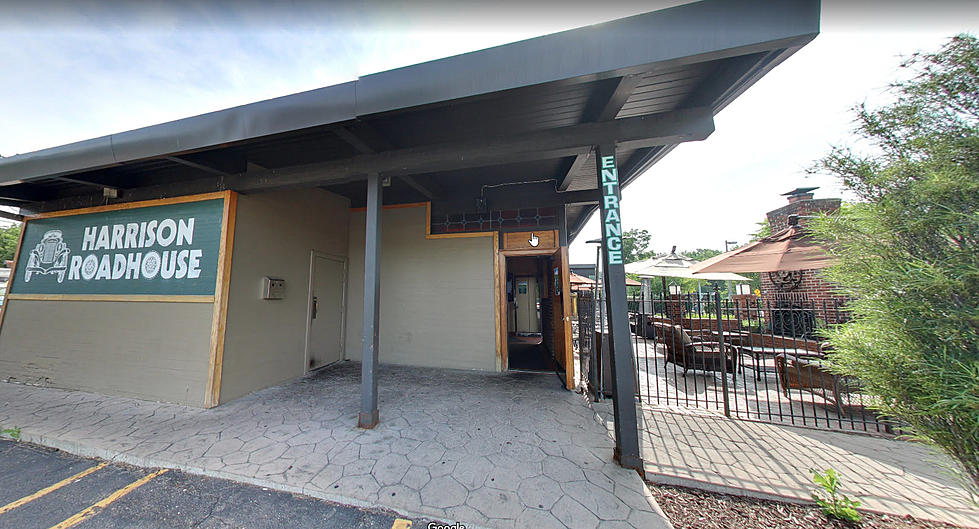 Spotlight On The Best Sports Bars In Lansing / East Lansing
Google
East Lansing is the home to MSU. Being in a Big 10 college town, one would assume that we have a ton of awesome sports bars.
We do have some great sports bars in the area to watch the game and grab a bite to eat. When I moved to the area a long time ago, I used to go to Reno's East. My buddy and I would go there for the big games and we'd also play a lot of pool.
Check out the best sports bars to go to in E.L. or Lansing according to yelp.
10 Best Sports Bars In East Lansing / Lansing
Harrison Roadhouse - East Lansing - I don't think of Harrison Roadhouse as a sports bar, Yelp did though.
Bella F. had the hots for her server:
SERVICE WAS OUT OF THIS WORLD. I went there this evening for a little time with the girls. Grab a drink, eat some dinner nothing crazy. BUT we ending up having the most wonderful dinner. Our server TIM B. was the best server I've ever had. He was a delight to talk to and I would go back just for him:)) not to mention he has the most beautiful eyes

 
Dagwood's Tavern & Grill - Lansing - Dag's is a gem. My wife and I love going here for a Dag's burger and some tots. Their olive burger is solid.
Tim M stopped by Dag's after golf:
Service was excellent. Burger was delicious and beer was served with a nice head. Price was very nice. Nothing fancy. Perfect for post golf.
The Riv - East Lansing - like most bars in E.L., they serve a killer burger.
Steve P. can look past the scent of stale beer:
Greatest dive bar in East Lansing!

The Riv is known for Burgerama, which is every Thursday afternoon, which they have specials on beer pitchers and burgers. Burgerama will be filled with drunk college kids.

The beer selection is limited to 10-12 taps, but they have something for everyone. In recent years they've seem to get rid of waitstaff and everything is ordered at the bar.

The food is actually decent at the Riv, which I'm impressed. Their Burger menu has really stepped up its game!

The bar does smell of stale beer, but it's a great place to go before a game.

 
Pizza House - East Lansing - they have a huge menu and the Chicago Style pizza is "close" to the real deal.
Lucy D. will be back:
My husband and I had the pleasure of dining here for the first time. Our server Bri was fantastic. She was attentive, smiley and talkative, and gave us great recommendations. The Michigan cherry salad was delicious the dressing was the best part. We also ordered the Margherita pizza which was great too! Good place and atmosphere to enjoy a drink, good food,  and watch the game. We will be coming back!

 
Buddie's Pub & Grill - East Lansing - this was a favorite of mine.
Heidi H. was all about the fried pickles:
We stopped here for lunch after searching for something in an unfamiliar area. The bartender was really nice and all of the food was good. The pickle fries were literally the best we've ever had!!! I could eat those all day! The white queso dip was really good! The atmosphere was great, people at the bar chatting with us and everyone. It was a great place with great food!
FieldHouse - East Lansing - although this came in at number 6 on yelp, I struggled to find a positive review. Hopefully things are better.
Gina E says:
You guys the bad reviews are when it was under different ownership. New owners just took over and are working hard to turn those frowns upside down . This place is a great addition to EL. My drinks were good, music was good, and the bathrooms were nice... what else could you ask for?

 
Cleats Bar & Grille - Lansing - I haven't been here but I have heard nothing but good things.
Jason L. loves the venue:
Open sport fields give this a nice country feel. The food is fantastic and the music isn't to loud.  my new favorite spot to hang out on the patio and have a burger or a tenderloin slider.
Front 43 Neighborhood Pub - Lansing near Frandor.
Nick has a new favorite:
Very friendly atmosphere and great service. I've been here 3 times now and their Spartan burger is one of the best I've ever had. Their sushi is excellent and well presented. They were a little slow one day, but they were very busy and they did their best to keep up. I will continue to go here for dinner for a long time. Definitely my new go to bar

 
Champps - Lansing
Jenny V had a great experience:
Ordered in from Champps last night and everything was amazing! I especially loved the mozzarella sticks and onion rings! They were still so crunchy even after being delivered. My favorite of the night was the Bourbon Waygu Burger. I had it made medium and it was perfect and juicy! Delicious!!
Nuthouse Sports Grill - Lansing
Lisa S. had a good experience but had little to say:
Looks like a fun place. The menu looks really great too. Blah, blah, blah.  Try them!
I was surprised that a few of the other sports bars didn't make the cut. Have a great time rooting for your team.
10 Best Bars in Jackson
No matter what your poison is (beer, wine, or a nice mixed drink or cocktail), these bars could make for the perfect pit stop before or after a fun night out on the town in Jackson. Whether you call Jackson home, or it's your first evening there, we did the leg work and put together a list of the best bars and breweries in Jackson to grab a drink at. Check out the list in the gallery below. And if we're missing a must-stop bar, let us know. You can always send us a message using the free app.
More From The Game 730 WVFN-AM