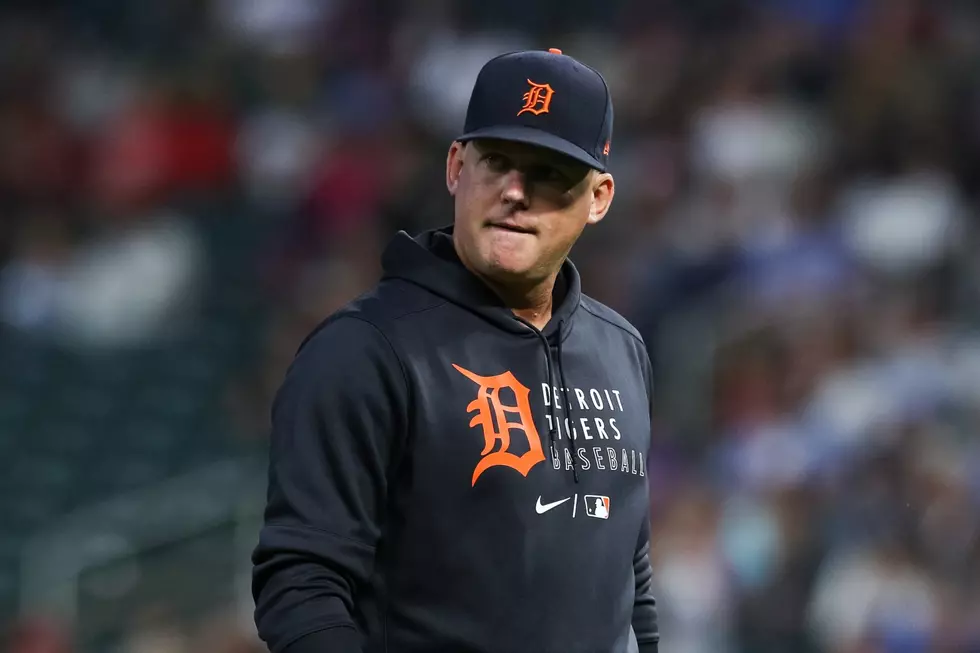 So, The Fences at Comerica Park Are Moving In. Does It Really Matter?
Getty Images
Yeah, does it really matter??!!  After all, your Detroit Tigers have basically stunk the joint out for most of the last decade.  Their last above-.500 season was back in 2016 (seven years ago, already?) when they went 86-75.
As you've probably heard by now, the Tigers announced earlier this week that they were moving in the fences in center field.  And they're also lowering the walls in right-center field and in right field.
In my opinion, this isn't nearly as big a story as people think it is.  Why??  For one simple reason:
Until further notice...THE TIGERS SUCK!!!
All we heard heading into last season (after the surprisingly positive 2021 campaign where they went 77-85) was that the rebuild is over.  And former president and GM Al Avila said as much before the 2022 season:
"We're not rebuilding anymore. We're building."
Well as we all know, the Tigers fell flat on their face in 2022.  They went 66-96 and finished in fourth place in a soft division, the American League Central.  Al Avila was fired and Scott Harris was brought in from the San Francisco Giants to clean up this mess.
While adjusting the fences may make a difference in some of the power numbers, especially for left-handed hitters.  It won't make a difference until they get better position players.
Let's run through the issues.  So-called prized rookie Spencer Torkelson was so bad that he got demoted to Triple-A Toledo.  Jonathan Schoop was so bad on offense, he had to exercise his $7.5 million to return to Detroit instead of hitting free agency.  Infielders Jeimer Candelario, Harold Castro, and A.J. Hinch favorite Willi Castro were not retained because they stunk so bad.
Remember, Hinch thought Willi Castro was a better player than Isaac Paredes (who's with the Tampa Bay Rays).  What a joke.  Hinch's (pictured above) poor managing in 2022 was a major factor as well.
Free agent signings Eduardo Rodriguez and Javier Baez weren't as good as advertised and are now a financial burden for at least the 2023 season.
And starting pitchers Tarik Skubal and Casey Mize are both hurt and won't start the season with the club.
Those are just the issues I could think of as I write this.  So even though a lot of people are high on the outfield dimension changes, call me on Memorial Day weekend.  And we'll see what's up with the Tigers.  After being positive about the Tigers last year, pardon me for being skeptical this time around.
Top 10 Foods You Can Eat At A Baseball Game
More From The Game 730 WVFN-AM