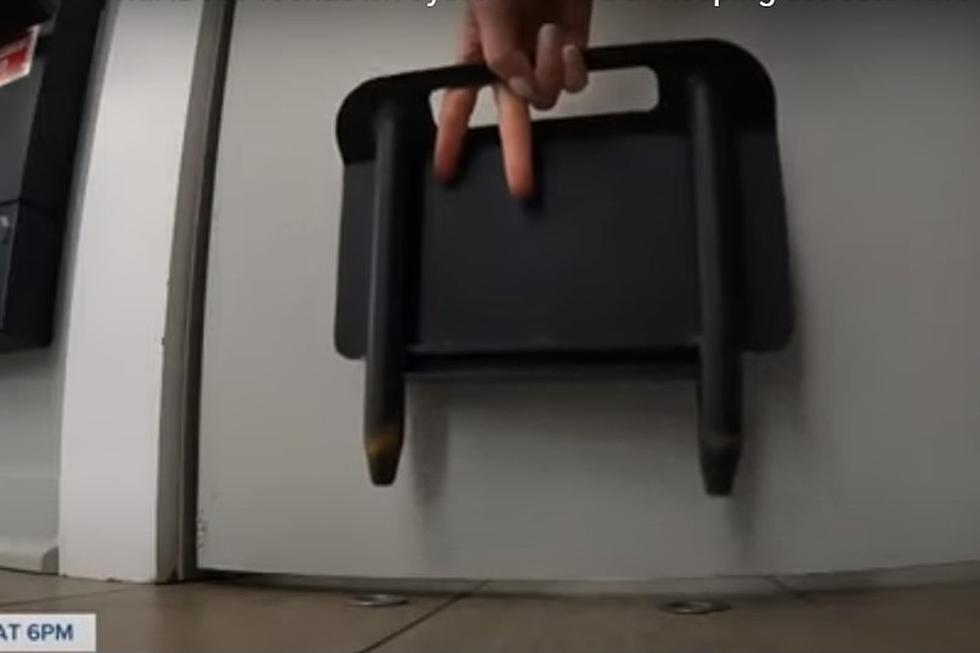 SmartBoot System to Keep Schools Safe Created Right Here in Michigan [VIDEO]
WXYZ via YouTube
It's been nearly two months since four students were killed and several others injured at Oxford High School. And another Michigan company has created a device designed to keep students and staff safe in the event of an active shooter incident.
We first told you about Nightlock back in December. It's a system designed by a Mt. Morris company that attaches to doors and floors inside classrooms in order to keep those inside safe from intruders.
Enter Another Michigan Company
Now another Michigan company is competing in the same space, creating a system called 'SmartBoot' which uses a different design to accomplish the same task:  keep students and staff in the event of the unthinkable.
This Michigan-made system uses a plate that slides into place in a door bracket, intersecting with pre-drilled holes in the classroom floor in order to make the door virtually impossible to open.
Robert Couturier, the company's owner, consulted with law enforcement to design a product that would be highly effective.
Inspriation for the SmartBoot
Couturier's daughter Brennan tells WXYZ that her father was inspired to build the product after she was attacked as a teenager.
"My dad was actually there when they were apprehending the man, that's where he got the idea for The Boot, because when he was trying to get away from my dad and from the law enforcement, he barricaded himself in his apartment building and positioned himself on the floor with his boot up against the bottom of the door," said Brenann Couturier-Woodruff.
Brenann goes on to say that 41 school districts in Michigan have the entire SmartBoot system, which also includes a tablet based system so school staff can communicate easily in the time of an emergency.
Take a Peek Inside Alex Trebek's Studio City Mansion
Alex Trebek's beautiful, Studio City, California home just hit the market and it is breathtaking. T
The home is owned by Trebek's widow Jean and his daughter Emily is listing the home through Compass.
The beloved game show host, who passed away in 2020, purchased the home about 25 years ago for $2.5 million and is said to have taken on many DIY projects himself, giving it his own personal touch.
10 Michigan Cities Ranked by Worst to Best Drivers
Are you a good driver? Maybe your driving skills helped propel your city to the list of the 10 cities in Michigan with the best drivers.
The data was crunched by QuoteWizzard.com, using data from about 500,000 insurance quotes and taking into account the highest and lowest rates for things like speeding tickets, car accidents, and DUIs.
Look Inside Frankenmuth's Bavarian Inn's Rentable Estate
Welcome, or should we say Wiklum, to ResidenZ at Bavarian Inn in Frankenmuth. Although the Bavarian Inn Lodge has been a popular spot for years to stay while visiting "Michigan's Little Bavaria", the latest addition is perfect for large groups and family reunions. The ResidenZ offers 5 bedrooms that sleep up to 14 guests with an additional sofa sleeper for a total count of 16. In addition, there are 5 full bathrooms (two with a jacuzzi tub). The best part is that it's located just across the covered bridge to downtown Frankenmuth right next to Frankenmuth River Place Shops and the Bavarian Inn Lodge. Take a look inside the cutest VRBO rental to his the market in Michigan.
More From The Game 730 WVFN-AM