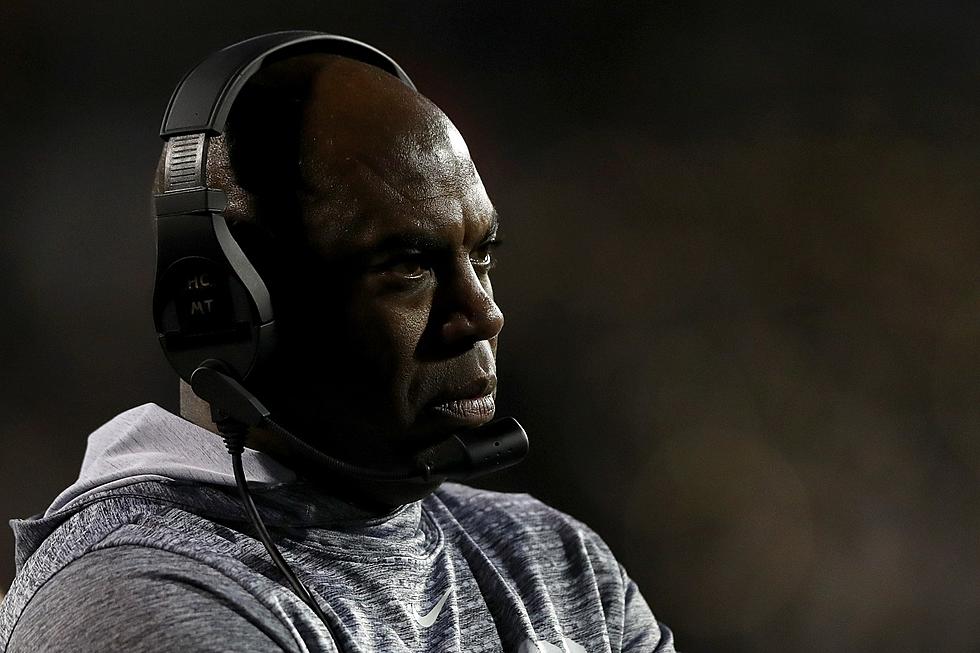 Should You Be Worried That MSU Football Has Only 3 Commits For 2024?
Getty Images
While Fred Heumann was interviewing Jim Comparoni on "Staudt on Sports" on Thursday afternoon,  I perused spartanmag.com just to see how many verbal commitments that Michigan State had for the class of 2024.
And I was surprised to see that MSU had only 3 verbal commitments for 2024.  I figured that State had more than that as we enter the summer months.  Just for comparison with other midwestern schools, Michigan has 17 verbal commits, Ohio State has 13, Notre Dame has 19 verbals heading into the summer while Penn State has 17 verbals.
Remember that nobody from the class of 2024 can sign with any school until the early signing period in December (after their senior seasons have been completed).
But seeing that low number of commits was really surprising to me.  And seeing other schools with many more commits at this stage of the year was eye-opening.  So, is State behind everybody else for a reason?  Or will coach Mel Tucker (pictured above) and his staff really go to work this summer to get those numbers up before fall practice begins in August?
Everybody knows this is a big year for MSU.  They're coming off a disappointing 5-7 season where they were blown out at home by Minnesota and Ohio State.  They barely beat Rutgers at home and lost in overtime to Indiana.  The Indiana loss really cost them as they lost, as many people expected, the following week to Penn State.
They get Washington and Michigan at home this fall, but will give up a home game to play Penn State at Ford Field in Detroit the day after Thanksgiving.
But should you, the MSU football fan, be concerned, worried, freaked out, or upset by that number of three verbals right now?  Or is it much ado about nothing?
Let us know in the comments, because I was surprised to see this today.
7 Hot Takes On Michigan State Moving Its Home Game Versus Penn State Away From Spartan Stadium To Ford Field In Detroit
There's a whole hell of a lot to hate about Michigan State's choice to give away a home game and move its contest with Penn State to Ford Field in Detroit, but we've distilled it all down to seven solid gripes.
More From The Game 730 WVFN-AM