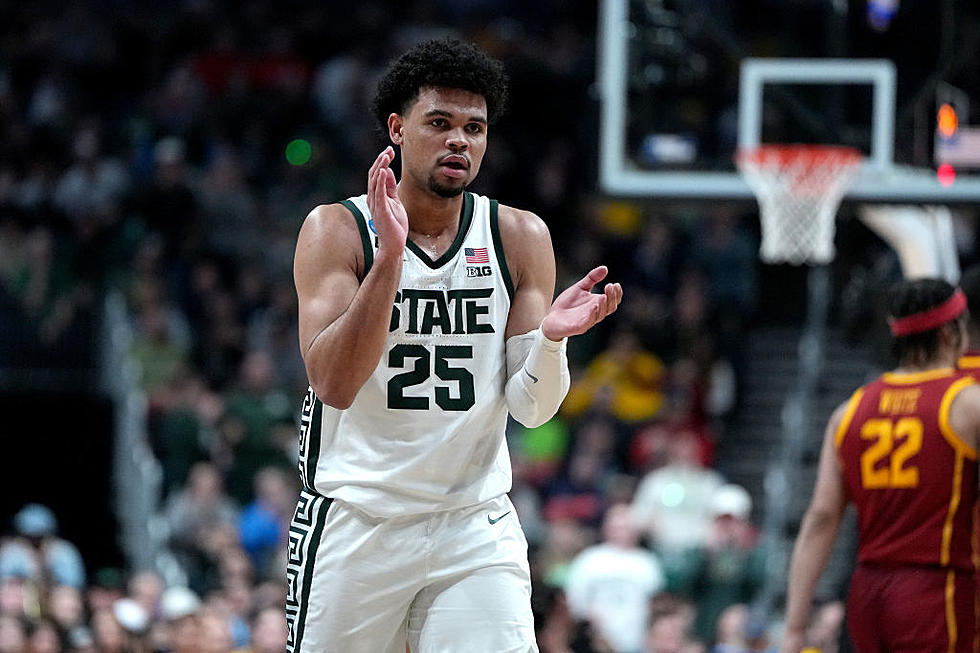 Run It Back: Malik Hall Joins Tyson Walker In Returning To Michigan State Basketball
Getty Images
Over the course of 24 hours, Michigan State and Tom Izzo got official word from two of the basketball program's most veteran players that they'll be taking the NCAA up on an additional year of eligibility thanks to the 2019 postseason that was canceled by the COVID-19 pandemic.
On Monday, guard Tyson Walker announced his return to East Lansing for the 2023-2024 season. Forward Malik Hall did the same on Tuesday.
Hall's announcement via social media contained the following statement:
Michigan State has been my home for the last four years. The experience I've had during my time as a Spartan has been incredible for me and my family. I've been part of a Big Ten Championship team, played in multiple NCAA Tournaments and loved playing home with the best fans in (the) country at the Breslin. Our Sweet Sixteen run was fun this year, but we fell short of our own expectations. Although I battled a foot injury most of this season, I worked hard to help us be the best team we could, but, I was left with a feeling of wanting more! I think Michigan State Basketball has the opportunity to be very special next season and I'm really excited to announce that I will be returning for my final season!
Hall averaged 8.9 points, 4.3 rebounds, and 1.2 assists in 25.7 minutes over the course of 23 games this past season. A stress-reaction injury in one of his feet cost him eight games from November to December, then another three games in January when it flared back up.
Hall often looked less than 100 percent down the stretch and in the postseason. And during at least one game, Hall suffered from back spasms that severely hampered his movement on the court. He came off the bench for the Spartans after starting the first four games of the season.
An offseason of rest and rehabilitation could return Hall and his body back to prior form. He was a defensive catalyst for Michigan State coming back from his first injury stint this past season, and Izzo has quantified the 6-foot-8, 220-pound Aurora, Illinois native's leadership as invaluable.
With Walker and now Hall set to return to MSU for another season, the Spartans appear loaded for an attempt at running it back in 2023-2024. Here's a look at State's potential rotation next year.
Hall's return means that, barring any transfers out of the program, MSU returns all but one of its contributors from 2022-2023's Sweet 16 team that came just one basket short of a trip to the Elite Eight (and possibly beyond). Joey Hauser, who effectively tied with Walker as MSU's leading scorer (14.4 points per game) and led the team in rebounds (7 per game), could have returned via a waiver from the NCAA thanks to a medical issue that cost him a considerable portion of a prior season, but Hauser has maintained that he's moving on from the college game.
Expectations will be high for MSU in 2023-2024 as the team returns most of the players who helped the Spartans to show some serious promise in the latter part of this last season, plus an influx of premium talent by way of one of the nation's top-rated recruiting classes.
Here's a way-too-early look at what MSU's rotation might look like next season.
Michigan State Basketball's Potential Rotation For 2023-2024
The return of two senior leaders, who are utilizing an extra year of eligibility afforded them by the COVID-19 pandemic, combined with the arrival of four highly touted freshmen, has Michigan State thinking big for the 2023-2024 college basketball season.
More From The Game 730 WVFN-AM