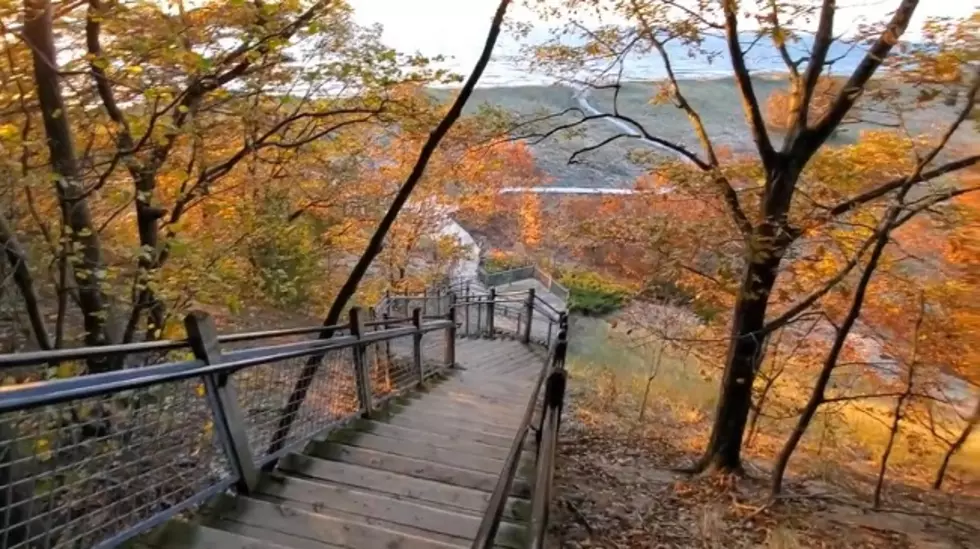 Take a Weekend Drive to Rosy Mound Natural Area
Adventures with REMAX, youtube
Looking for a place to go this weekend? Have you ever visited Rosy Mound Natural Area near Grand Haven?
Located at 13925 Lakeshore Drive, this a very picturesque walk.
Boardwalks and wooden stairs take you through the woods, up & down hills, across the dunes, through fields, and down to the beach. It's less than a mile walk from the parking area to the beachfront so it shouldn't tire you out.
There are some awesome scenic views along your boardwalk path and no doubt you'll get some video and pictures.
Swimming is allowed but they warn you there are no lifeguards on duty…so if you wanna swim, have someone with you.
Picnicking and grilling is also allowed, with tables and nearby restrooms.
Pictures speak louder than words, so scroll down and take a look at the photo gallery. They sure convinced ME to take a trip there.
ROSY MOUND NATURAL AREA
MORE MICHIGAN OUTDOORS:
The Overflow Mountain Bike Trail, Copper Harbor
The Huron Mountains
Ghost Town of Clifton (Cliff & Cliff Mine)
Enter your number to get our free mobile app
More From The Game 730 WVFN-AM