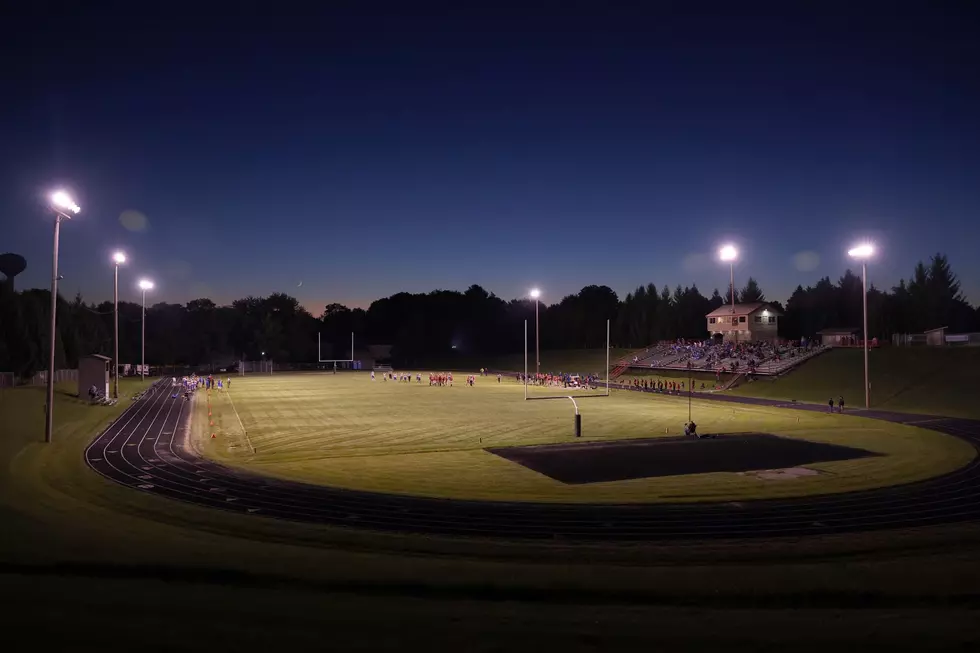 Realignment…High School Football Style!
Getty Images
You know about all the realignment talk in college sports this summer.  But in the Mid-Michigan area there's been some major changes within the leagues where more than 30 area high schools participate in.  Especially in high school football.
The main story is that the Greater Lansing Athletic Conference (GLAC) is no more.  Olivet, who dominated the league in football, and Lakewood have moved to the Capital Area Athletic Conference (CAAC) White division.  They join Lansing Catholic, Portland, Sexton, Eaton Rapids, Charlotte, and Ionia in the White.
Leslie moves from the GLAC to the Cascades Conference East Division, where they'll play teams in the Jackson area and be closer to home.
Perry will eventually become part of the Central Michigan Athletic Conference (CMAC), but will play as an independent this fall.  And fellow former GLAC member Stockbridge will be an independent as well.
As for the CMAC, they will be down to six participating football teams this fall.  As Potterville is scheduled to play only two games this year, both against non-conference foe Genesee.  With future CMAC member Perry playing an independent schedule, that leaves Pewamo-Westphalia, Fowler, Dansville, Bath, Laingsburg, and Saranac.
However, there are no changes to the CAAC Blue or Red.  And no local additions to the 8-Player roster of teams.  The 8-man schools playing are:  Portland St. Patrick, Morrice, Webberville, and Vermontville Maple Valley.
Here are the updated schools in the conferences affected for football this fall (in list form):
CAAC WHITE                             CMAC
Eaton Rapids                             Pewamo-Westphalia
Lansing Catholic                        Fowler
Lakewood                                  Laingsburg
Lansing Sexton                          Bath
Ionia                                           Dansville
Olivet                                         Saranac
Portland
Charlotte
The Game 730 AM WVFN is your trusted source for high school sports.  And once again we will have high school football on our airwaves this fall.  We will begin coverage on August 24th with Holt at Mason.  Pregame coverage will begin at 6:00 pm with kickoff at 7:00 pm.  Brock Palmbos and Erik "Doc" Love will have all the action all season long!
The Best High School Mascots in the Lansing Area [RANKED]
More From The Game 730 WVFN-AM